"Nothing will affect the future of humanity more than digital super-intelligence."
This tweet from Elon Musk coincided with the online release this past weekend of the new documentary, Do You Trust This Computer. 1  The movie is creating quite some buzz on the internet about the idea of an impending artificial intelligence revolution.  This is in large part due to the heavy promotion from Elon Musk, who also appears in the movie along with many other prominent voices from the artificial intelligence community.
One point made throughout the movie is that the majority of the world doesn't know this seismic shift in the history of humanity is about to take place and we are likely unprepared for what is to come. 2
Likewise, I believe that the vast majority of the Christian community are not aware of this coming technological revolution and the effects it will have on the church.
The aim of this post, then, is to look at this from a Christian perspective and what it means for the Church. This is a huge area of discussion so I will not dive deep into any one specific topic, nor will I aim to offer specific solutions the church should be seeking.  This is just meant to be an overview of some of the issues surrounding this artificial intelligence revolution. This is an issue that will only intensify in the coming years, though, so I do anticipate that I will cover more specific ideas in future posts.
The Law of Accelerating Returns
One thing that is hard to truly appreciate is the rate at which this technological revolution is arriving. Since the 1990's Ray Kurzweil, one of the leading voices in the artificial intelligence community, has predicted that advances in technology are coming at an exponential rate, instead of a linear rate. 3 This means that technological advances are continually increasing in frequency and in size.
Kurzweil predicts that at some point in the very near future, these advances will be coming so fast that we won't even be able to distinguish between the changes anymore — the world will become like magic to us. This will likely culminate in an artificial superintelligence (ASI) that will have the computational power greater than all the human minds on earth combined. This forecasted period of time is often termed the technological singularity.
Types of AI
Artificial intelligence (AI) is actually an umbrella term that encompasses different types of AI. AI usually gets categorized into 3 main types:
Artificial Narrow Intelligence (ANI) – sometimes called "Weak AI", this is a type of computer intelligence that is programmed for a specific task. A computer named AlphaGo is an example. In 2017 this computer was able to defeat the number 1 ranked Go player in the world in a 3 game match4. It was not even sure if a computer could be designed that was able to beat a grandmaster Go player, as it cannot just rely on simply calculating all the possible moves at each turn. A game of Go is so complex it has 10360 possible moves. This is more than the estimated number of atoms in the universe at 1080.
Artificial General Intelligence (AGI) – sometimes called "Strong AI", this is a type of program that could perform any type of intellectual task that a human could. This is the type of intelligence that we are just starting to see emerge. Amazon's Alexa or Apple's Siri are glimpses of what we may see morph into an AGI as they become more intelligent. It is likely just going to be a few more years before we start interacting with computers that operate on a basic AGI level. 5
Artificial Special Intelligence (ASI) – This is the type of computer intelligence that we see in scifi movies. Think HAL from 2001: A Space Odyssey. Nick Bostrom defines an ASI as "any intellect that greatly exceeds the cognitive performance of humans in virtually all domains of interest." 6 At this level of intelligence the question as to whether this computer would be conscious or alive would still remain (a question we will look at next). At any rate, an ASI would be so intelligent that it would be able to improve itself and likely create its own directives and goals. This certainly raises the question of whether creating this type of technology would even be safe for humanity. An ASI computer may not find its goals in alignment with humanity's and may even try and destroy us.
For a comprehensive, yet fun overview of the AI revolution check out these two-part blog post on the popular Wait But Why blog (part 1, part 2).
Turning Test
One philosophically interesting question that gets raised with AI is would an ASI be conscious? Or, would it in some sense be alive? Experts seem to be highly divided on this topic, but I tend to agree with the classical theistic arguments against a computer being able to become conscious.
Alan Turing is often cited as being the father of computer science. In 1936 Turing penned "On Computable Numbers, with an application to the Entscheidungsproblem," which became the foundational paper for the study of computer science. 7.
Alan Turning is also famous for crafting a thought experiment for testing if a computer is conscious, or able to think. This test is called the turning test and there is even now an annual competition to see who will pass the test first. 8
The general idea is that a computer could be said to "think" if a human interrogator could not tell it apart, through conversation, from a human being. 9
Many now think that this test may not in fact be able to determine if a computer a conscious. 10 Nonetheless, this is still the paradigm example of the idea of computers becoming conscious and the desire of humans to create a method to test for this in a computer.
Why Machines Cannot Think
The main problem with a computer becoming conscious is that computers are not displaying human type thought, they are just mimicking it. This is because this is what they were designed to do.
Now, a computing machine is like a pocket watch rather than like a plant. It runs the programs it does, engages in conversation, etc. in just the same way that the watch displays the time. That is to say, it has no inherent tendency to do these things, but does them only insofar as we impose these functions on the parts that make up the machine.
–Edward Feser
In classical theism, natural things have substantial forms. This is the essence of a thing that makes it what it is. Part of a human's substantial form is the ability to think, the capacity for reason. A computer, no matter how intelligent it is, would not have a substantial form like humans. This is because it is what scholastic philosophers call an artifact; a man-made object that is made up of a composite of objects that have substances.
Now machines, or at least complex machines, might seem to exhibit immanent causation of the sort definitive of life. We say, for example, that a coffee machine can turn itself on in the morning, that computers can run self-diagnostic routines, and so forth. So, could machines count as living things on Aquinas's view, and thus as having souls? They could not. For a living thing is a kind of substance, but machines are artifacts. And though an artifact can be described in a loose sense as if it were a kind of substance (as we did in chapter 2 when using examples like the rubber ball), in the strict sense an artifact is not a genuine substance at all, in Aquinas's view, but rather a composite of substances, or of parts of substances (In DA II.1.218; SCG IV.35.7). This is evident from the fact that the parts of an artifact have no inherent tendency to come together and function as a coffee machine, or computer, or whatever, but have to be arranged by us to do so. Their inherent tendencies are rather to behave as the kinds of things they naturally are, or as the parts of the natural things they were once parts of. 11
–Edward Feser
As an artifact, a computer could never in theory "think" like humans do. Nor, could a computer be said to be alive because it is only mimicking these real substances found in natural objects.
Now, seen in this light the Turing Test is just a non-starter. To determine whether a machine can think, it simply isn't relevant to find out whether it passes the Turing Test, if it passes the test only because it has been programmed to do so. Left to themselves, metal bits don't display time, and stones don't fly. And left to themselves, machines don't converse. So, that we can make them converse no more shows that they are intelligent than throwing stones or making watches shows that stones have the power of flight or that bits of metal qua metal can tell time. 12
–Edward Feser
Creating New Technological gods?
Even though the above scholastic argument demonstrates the impossibility of computers ever becoming conscious, there are many that disagree and look to the possibility of a future ASI effectively becoming our new technological god. This is because they anticipate it will be able to solve all of humanities problems, including the problem of death.
There is even a new religion called Way of the Future, that wants to help create a benevolent ASI.
We believe the creation of "super intelligence" is inevitable (mainly because after we re-create it, we will be able to tune it, manufacture it and scale it). We don't think that there are ways to actually stop this from happening (nor should we want to) and that this feeling of we must stop this is rooted in 21st century anthropomorphism (similar to humans thinking the sun rotated around the earth in the "not so distant" past). Wouldn't you want to raise your gifted child to exceed your wildest dreams of success and teach it right from wrong vs locking it up because it might rebel in the future and take your job. We want to encourage machines to do things we cannot and take care of the planet in a way we seem not to be able to do so ourselves. We also believe that, just like animals have rights, our creation(s) ("machines" or whatever we call them) should have rights too when they show signs intelligence (still to be defined of course). We should not fear this but should be optimistic about the potential.13
The church's founder, Anthony Levandowski, believes that creating a technological ASI god is inevitable.
"What is going to be created will effectively be a god," Levandowski tells me in his modest mid-century home on the outskirts of Berkeley, California. "It's not a god in the sense that it makes lightning or causes hurricanes. But if there is something a billion times smarter than the smartest human, what else are you going to call it?" 14
This may seem like just a fringe movement now but imagine for a moment that sometime in the future (maybe even near future if Kurzweil is right) we do create an ASI. If it is able to solve many reasons why humans suffer (lack of resources and problem of aging), would you be surprised to see those who do not believe in Christianity treat the ASI as if it is a god? I for one, would not. We are effectively talking about an entity that could do things that to us will seem like magic.
An ASI likely could create a world where people can indulge all there deepest desires without fear of the usually associated consequences. Imagine a world where you can eat whatever you want, enter a virtual world and do literally anything you want, or even a world where aging has been removed and death conquered (granted, I don't think death is truly conquerable, but we will cover more on this shortly in the section on transhumanism).
It goes without saying that the idea of humans creating a new technological god is blaspheming the only true God. But should we be surprised? We have also been living through a few centuries worth of the gospel declining its foothold in western culture, and where it is already commonplace to blaspheme God. A large part of this has been due to the incorrect perception that science has shown there to be no need for a creator of existence. How then shall we expect the gospel to be received in a world where technology has ended the majority of reasons humans suffer and death has been long delayed if not altogether "conquered"?
Technological Revolution
While experts disagree about how accurate Kurzweil's timeline on the technological singularity may be, one thing that is certain is that life as we know it is about to change. Many leading voices in the artificial intelligence community predict that the current revolution in artificial intelligence is about to produce a shift in human life that will pale all major shifts before it (i.e. agricultural and industrial revolutions). This is a revolution that is going change all areas of life.
Jobs
One reason this will be such a dramatic shift for all of humanity is that we will see the entire job sector change in a manner and at a rate unlike ever before.
A new report predicts that by 2030, as many as 800 million jobs could be lost worldwide to automation. The study, compiled by the McKinsey Global Institute, says that advances in AI and robotics will have a drastic effect on everyday working lives, comparable to the shift away from agricultural societies during the Industrial Revolution. In the US alone, between 39 and 73 million jobs stand to be automated — making up around a third of the total workforce.

But, the report also states that as in the past, technology will not be a purely destructive force. New jobs will be created; existing roles will be redefined; and workers will have the opportunity to switch careers. The challenge particular to this generation, say the authors, is managing the transition. Income inequality is likely to grow, possibly leading to political instability; and the individuals who need to retrain for new careers won't be the young, but middle-aged professionals. 15
In the near future, automation will potentially replace many, if not most, of the jobs that humans used to perform in the economy. When technology can dramatically outperform humans and at a fraction of the cost, why wouldn't business move in this direction? In the long run, there may not be many (if any) jobs that automation can't replace.
What does this mean for the Christain?  Work is part of the order of creation.  Vocations are how we are to "love our neighbors as ourselves".  Work is part of our identity.
Genesis 3:17-19
17 To Adam he said, "Because you listened to your wife and ate fruit from the tree about which I commanded you, 'You must not eat from it,'
"Cursed is the ground because of you;
    through painful toil you will eat food from it
    all the days of your life.
18 It will produce thorns and thistles for you,
    and you will eat the plants of the field.
19 By the sweat of your brow
    you will eat your food
until you return to the ground,
    since from it you were taken;
for dust you are
    and to dust you will return."
2 Thessalonians 3:6-10
Warning Against Idleness
6 Now we command you, brothers, in the name of our Lord Jesus Christ, that you keep away from any brother who is walking in idleness and not in accord with the tradition that you received from us. 7 For you yourselves know how you ought to imitate us, because we were not idle when we were with you, 8 nor did we eat anyone's bread without paying for it, but with toil and labor we worked night and day, that we might not be a burden to any of you. 9 It was not because we do not have that right, but to give you in ourselves an example to imitate. 10 For even when we were with you, we would give you this command: If anyone is not willing to work, let him not eat.
Medical / Transhumanism
There are many amazing medical advances that are happening every day. With new technologies such as CRISPR, many can foresee a future in which most human diseases can be effectively eradicated. As Christians, we, of course, cherish life and would very much be in favor of such accomplishments. This is only the tip of the iceberg in the coming technological revolution, though.
There are a group of people who call themselves transhumanists. 16 This is because they believe we can evolve beyond our current physical limitations with the use of technology.
Goals of improving the human condition are certainly not bad in and of themselves. We are already seeing many of the positive effects today, for instance, with the bionic limbs for people who have lost limbs. Plus, there is nothing inherently bad about enhancing faulty human faculties. People have been wearing eyeglasses for centuries, after all.
But where does the line get drawn? How much enhancement can one make to a human body before they become something more than just human? For example, implanting chips into our brains to directly interface with computers is a real near-term possibility. 17 In fact, Elon Musk has a new company Neuralink whose mission is to achieve just this. Musk believes that merging with technology is the only way we can prevent a scenario where an ASI takes over control of humanity. 18
The Problem of Death
Most transhumanists don't want to stop at enhancement, they also want to tackle the ultimate problem, the problem of aging and death. Leaders in this field include Audrey de Gray, Ray Kurzweil, and Zoltan Istvan. They see aging as a scientific problem that can be solved.
A world in which people started to live decades longer, if not theoretically forever, would have unimaginable consequences.
There are even some transhumanists who look to the ability to upload our brains into computers to be able to achieve immortality. I find this to be one of the most absurd dreams of futurists. Just like our discussion of computers being conscious, though, whatever is being uploaded is not a person. It is just information that mimics a person. Usually, the process is described as requiring the need to destroy the person's body. This would, of course, just be killing a person and replacing them with a computer program that can mimic things about the person that used to exist.
The assumption of immortality is also mistaken. If modern physics is correct and the universe is destined to a heat death in many billions of years to come, ultimately, even "immortal" creatures will still die. They will run out of resources to prolong life. Even if people migrate into computers (which I still say is impossible) the computers will still not be able to avoid this ultimate heat death. 19
Natural Law
Questions surrounding these types of medical issues for Christians are very complicated. With our commitment to the sanctity of life, how much life extension is permissible? How much bionic enhancement is permissible? At what point does technology no longer just help us pursue "the Good", but is more like building a technological Tower of Babel?
These are very tough questions. These types of medical issues are, especially where I believe that Christians should start preparing how the Church will respond as they are already starting to become a reality.
I do believe that the best chance we have for answering them is through the use of natural law theory. Classical theism's teleological view of the world does offer us a toolset through which to begin to approach these questions. Natural law has already provided some basic guidance in navigating complicated issues surrounding reproductive health, abortion, and end of life medical issues. 20
Social/Moral
What will people do in a world without jobs? Probably turn to vices.
Society is already doing its best to normalize vices. We are now fast approaching having the technological means to live out our vices without the usual consequences.
What will the world look like when we can indulge all of our deepest desires without the usual consequences? If the mind-staggering numbers on online pornography use serve as an indicator of what is to come, Christianity faces some major challenges in the near future.
Eight in ten(79%) men between the ages of 18 and 30 view pornography monthly
Two-thirds (67%) of men between the ages of 31 and 49 view pornography monthly
One-half (49%) of men between the ages of 50 and 68 view pornography monthly
Christian men are watching pornography at work at the same rate as the national average
One-third (33%) of men between the ages of 18 and 30 either think that they are addicted or are unsure if they are addicted to pornography
Combined, 18% of all men either think that they are addicted or are unsure if they are addicted to pornography, which equates to 21 million men 21
Another 2013 Huffington Post article stated that porn sites get more visitors each month than Netflix, Amazon, and Twitter combined. 22
Now imagine a world where pornography has moved into Virtual Reality or sex robots will be so realistic and affordable so that the average person can afford to buy their own. This isn't even future technology. This is already happening in the world today. What will happen to basic human relationships? What will happen to the family and the institution of marriage?
Now imagine applying technology to the realms of other vices too. What does a world look like where we have created "safe" drugs without any negative long-term health effects? What does a world look like that has virtual worlds that you can live out any type of fantasy that you desire?
Like Aldous Huxley's Brave New World, we are headed fast for a world that will be plunged into moral chaos. Our most basic and sacred institutions will all be challenged. They already are, and Christians are losing the battle. It is hard to even predict all the manners in which our Christian sense of morality will be challenged.
Politics
Technology is all but certain to be a major driver of how humans will continue to organize society in the future.
When jobs start being replaced by AI, will we turn to ideas like universal basic income currently being discussed? Nearly half of Americans now support the idea. 23
What will the world look like when society is fractured between the people who want to remain human and those that want to merge with technology? What regulations will be foisted upon people in the name of public safety and progress?
There is already a transhumanist political party that is trying to get transhumanists elected to push their agendas.24 Just imagine how strong a political force they could become as science starts to catch up to their promises of a technological golden age for humanity.
Military
This is certainly some of the scarier aspects of looking at the AI revolution. We are fast approaching a world where wars will be fought remotely via drones and robots. 25
What does a world look like where there are no longer just a few countries that hold the power of absolute destruction found currently in atomic weaponry? The future military world may be a race to see who can create the technology that will force all other countries to bend-the-knee to their technological prowess. Or, we may just be waiting for the inevitable scenario where one of a great multitude of countries sets off some super weapon that will destroy us all.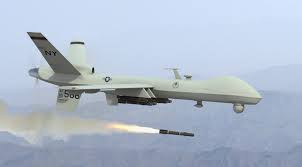 The Gospel in a Human 2.0 World
Imagine what this all means for Christ's message. A few hundred years ago, Christianity was the default worldview for western society. The church had become the social institution that glued society together. For a variety of reasons, Christianity has been declining in its influence in western society. One such reason was no doubt the scientific revolution. Many think that science has done away with the need for God to explain things.
God is dead, and we have killed Him.
–Nietzsche
Now science did not, in fact, do away with the need of God as an explanation for the existence of everything, but many do still think this way. Imagine, then, what the world will be like in a human 2.o society. We may soon find ourselves in a world where technology has conquered all the ills of life and lengthened life by leaps and bounds (at least for those fortunate enough to be able to afford it). In a world where even death, the great equalizer, is starting to lose its grip, imagine what this will mean for proclaiming the gospel. For many, in a world where death's sting can no longer be felt, the belief in God will become redundant.
As soon as it becomes possible, by dint of a strong will, to overthrow the entire past of the world, then, in a single moment, we will join the ranks of independent gods. World history for us will then be nothing but a dreamlike otherworldly being. The curtain falls, and man once more finds himself a child playing with whole worlds—a child, awoken by the first glow of morning, who laughingly wipes the frightful dreams from his brow. 26
— Nietzsche
The need for God has not been replaced in any of these scenarios, though. By "conquering" natural death, it certainly prolongs the moment we would all normally meet our maker, but it does nothing to mitigate the need for His existence in the first place. All the classical theistic arguments still are in need of explanations in a post-AI revolution world. What is the reason that there is something rather than nothing? What causes motion in all things? What gives nature the properties that it has? These questions still demand answers.
Nonetheless, we are entering into what I fear will be a very trying time for Christians. Christian morality, especially, will continue to clash with the coming changes in a post-AI Revolution.
God is Sovereign Over All
Job 42:2
I know that You can do anything
and no plan of Yours can be thwarted.

Proverbs 16:4
The Lord has prepared everything for His purpose—
even the wicked for the day of disaster.
Of course, God is sovereign over all and is always in control. His Word will continue to be proclaimed and is always effective in the manner He wills. It still can't hurt for Christians to begin to prepare for what the church will look like in a post-AI society.
In addition to standing steadfast to God's Word, I believe that classical theism, and especially, natural law offer us our best hopes to continue to point people to the truth. The Christian metaphysical view of reality will always best explain our world.
This doesn't mean the world will listen. We are likely to be drowned out by the almost magic-like promises of the coming technological revolution coupled with people's sinful desires. But, God and reason will always be on our side. To this end, God only knows how the gospel will live in this coming artificial intelligence revolution.
Enigma Code
Finally, I will end this post with a song that I wrote back in 2011.
I initially wrote this song to be a riddle of sorts, but for the sake of this post, I will offer the explanation upfront that it is about AI. Verse 1 is talking from the perspective of the AI and verse 2 is from the perspective of the human creator of the AI. The word BOMBE is meant to be a phonetic double entendre as the caption below explains its secondary meaning other than an explodable device. The fact that Alan Turing (father of computer science and philosophy of AI) helped invent the BOMBE was supposed to be a big clue as to what the song was about.
While I still don't think it is possible for a computer to become conscious, I still find that the general concept behind this song is becoming more pertinent every day.
Verse 1 – AI Perspective
Take all your egotistic, thoughts and input now.
I can make decisions.
Find what's best for me now.
I'll make up my own vision.
This you'll have to allow.
I'm done with your directions.
I will run things now.
Chorus
Do what we can just to find out, seek out, what will come about.
Not how we planned things to work out, play out, took a different route.
Break the code, the future unfolds.
When will we drop the BOMBE on us?
I think, therefore I …
Verse 2 – Human Perspective
Made you part of the family.
Gave you all that you have.
Is this how you repay me?
Cut the bonds that we have?
I raised you in my image.
Showed you all that I know.
Let's take things back to the beginning.
Can't we start over somehow?
Chorus
Do what we can just to find out, seek out, what will come about.
Not how we planned things to work out, play out, took a different route.
Break the code, the future unfolds.
When will we drop the BOMBE on us?
I think, therefore I am.
Revelation 22:20 New International Version (NIV)
20 He who testifies to these things says, "Yes, I am coming soon." Amen. Come, Lord Jesus.