Of the three classical theism topics being discussed in this series (part 1 and part 2 here), the loss of a teleological view of the world has the most devastating consequences. Many things that are objectively bad our modern society now calls good.
The world needs to rediscover this core teaching of classical theism now more than ever. I truly believe this teaching is one of our best chances to demonstrate the rationality of Christianity to a culture that increasingly thinks Christianity is archaic, irrational, and bigoted.
It is also our best defense for preventing a worst-case scenario where holding to Christian values about identity and marriage becomes illegal. This isn't an overreaction or an irrational fear. All the things we see happening to Christians in the public sphere as of late show a culture that is growing increasingly hostile and even specifically targeting Christians for holding to historic biblical values. 1
So begins a look at the concept of teleology. Once again, this topic of teleology is going to be especially hard to condense into a single blog post so I will break it up into two.
In this first post, I will define what the concept of teleology is and why classical theists have held to it. I will also begin to describe how teleology was lost in the modern mind and deal with objections from its opponents.
Then, in the second post, I will explore how these errors from rejecting teleology manifest in the secular world today, followed by a look at some errors within the church.
What is Teleology?
Teleology is the study of the order that is apparent in the world around us. By order, I mean that there are natural goals or ends, that each thing that exists tend towards.
For instance, an acorn is oriented towards growing into a tree. A kitten is oriented towards growing into a cat. Things behave according to an order. We don't see acorns that sometimes grow into elephants.
This isn't to say that things have an awareness of these goals, it is just to say it is a thing's very nature to act in accord with what it is.
Aristotle's 4 Causes
A teleological view of nature arises from Aristotle's idea of 4 causes. It is what Aristotle called the final cause of a thing.
In an Aristotelian view, every substance that exists can be reduced to:
Material Cause – the stuff it is made out of
Formal Cause – what the thing is, its attributes and capacities 2
‌Efficient Cause – what brought it into existence
Final Cause – the goal a thing is naturally pointed at. 3
A shoe could thus be explained as follows. The material it is made of is a type of fabric and rubber. The form is the general shape and attributes of the shoe. The efficient cause is the person who made the shoe. The final cause is to make walking easier.
Purpose vs. Natural End
It is worth noting that teleology isn't simply saying that everything has a purpose. 4 What is the purpose of a cat?
Rather, teleology is stating that every natural thing has a nature that is directed towards an end, similar to how an archer's arrow is aimed at a target. Again, an example being a kitten is directed towards growing into a cat and not into a horse.
Sometimes speaking of purpose definitely makes sense, like the eyes purpose is for seeing. The deeper issue is that there are ends towards which all things are directed at, an order that all things follow.
Intrinsic vs Extrinsic Teleology
It is also important to distinguish between intrinsic and extrinsic teleology.
Intrinsic teleology is the idea that inherent within a thing, its very nature determines what ends it naturally points at. For instance, a heart naturally pumps blood. It is a pump for the circulatory system of an organism as a result of its very nature.
A watch, on the other hand, doesn't naturally tell time. It just has parts that move according to how the person designed it. The ability to demonstrate time is actually imposed on the watch from the outside, by a person who interprets the motion of the parts of the watch to communicate the time. This is teleology that is extrinsic.5
Intrinsic teleology will be what we are concentrating on for the rest of this discussion. It will be important because as we shall see next, what makes a thing good is its ability to fulfill its intrinsic telos, its natural final end.
A Thing is Good if it Realizes its Essence
Classical theists believe a thing is good in proportion to how well it is realizing its natural end.
For instance, the philosopher Edward Feser gives an example of a good versus bad triangle. A triangle has a nature towards which anything that claims to be a triangle is pointed at and can be judged. A triangle's nature is to be a three-sided closed plane figure in which all its angles add up to 180 degrees (in Euclidian space at least).
A good triangle would be one in which someone took the time to use tools to draw all sides as perfectly as possible. A bad triangle would be one in which the sides of the triangle were hastily drawn and not straight. What makes the hastily drawn triangle bad is that it failed to realize fully the nature of what a triangle is. 6
We could say the same for biological beings too. A good dog is one that most closely realizes its nature. A dog that is missing one leg, then, can rightly be said to be defective as it is not realizing its natural end fully. A lioness that eats her cubs rather than nurturing them could equally be said to be defective. 7
The connection between a thing's nature and its goodness or badness is imperative as we will now look at the implications of this for human action.
Morality is a Teleological View of Human Action
Humans are unique creatures in creation in that we have a level of awareness to be able to reflect on what is good and right action. In other words, we alone, are moral agents. We alone are rational animals.
As we just saw above, since what makes a thing good or bad is in relation to how well it is realizing its nature, this equally applies to morality as well. To act in accord with our nature is to do good. To act against our nature is bad. 8
Natural Law
The human intellect is oriented toward truth. As rational animals, it is a human being's final end to aim at truth, even if we fail to realize it. In other words, to pursue truth for us is what is good and fail to do so is bad. This leads to St. Thomas Aquinas' famous first principle of natural law:
Good is to be pursued and evil is to be avoided.
— St. Thomas Aquinas
The essence of natural law for humans, then, is to act rationally.
Whatever is contrary to the order of reason is, properly speaking, contrary to the nature of man, as man; while whatever is in accord with reason, is in accord with the nature of man, as man. Now man's good is to be in accord with reason, and his evil is to be against reason, as Dionysius states. . . . Therefore human virtue, which makes a man good, and his work good, is in accord with man's nature, just in so far as it accords with his reason: while vice is contrary to man's nature, just in so far as it is contrary to the order of reason. 9
–St. Thomas Aquinas
Perceived Goods
An interesting consequence of this view of is that everyone always acts towards what they perceive to be good. We simply can't help from doing so.
However, people often are mistaken about what is truly good for them and instead choose a false good.
A drug addict would be a good example. Some part of them likely realizes they are not doing good, but another part of them convinces themselves that the perceived good of getting high makes it ok. 10
Where Secular Morality Got Off the Rails
"A man's ethical behavior should be based effectually on sympathy, education, and social ties and needs; no religious basis is necessary. Man would indeed be in a poor way if he had to be restrained by fear of punishment and hopes of reward after death."
— Albert Einstein, "Religion and Science," New York Times Magazine, 1930
When the secular person states that morality is simply doing what helps humans flourish, they are, in a sense, correct. And theists do agree that we can all be moral, whether we believe in God or not. The problem is without teleology (and ultimately, God), there is no way to ground what a non-theist claims to be good and bad. It is just an argument by assertion.
What makes the statement true that human flourishing for the greatest number is good instead of the dictator that thinks what is good is whatever keeps them in power? They are both just assertions.
You can even devise a scenario where more people would flourish under the dictator who committed evils against a few to gain power. On a secular view of morality, what is wrong with this view, then?
What is wrong with all secular views of morality can be objectively demonstrated by teleology.
Teleology is an empirical science by nature. Secular morality is arguments from emotion. Teleology grounds morality in the intrinsic ends that are inherent in everything that exists, secular morality grounds it in what most people simply agree upon at any given moment.
Science Rejects Teleology
Interestingly, with the rise of the modern scientific method came a rejection of formal and final causes. Many scientists deny that there are any final ends in nature. Instead, science primarily concerns itself solely with efficient causes (#3 of Aristotle's 4 causes mentioned above). This resulted in a mechanistic view of the universe which, as we shall see, without teleology is ultimately just not tenable. 11
This has persisted especially into the modern mind, where many prominent and vocal scientists and philosophers continue to deny that science has any room for a concept like teleology.
Panglossianism is bad because it asks the wrong question, namely, What is good?… The alternative is to reject such teleology altogether. Instead of asking, What is good? we ask, What has happened? The new question does everything we could expect the old one to do, and a lot more besides. 12
–Michael Ghiselin
And another example:
Karl Marx was exultant: "Not only is a death blow dealt here for the first time to 'Teleology' in the natural sciences but their rational meaning is empirically explained" (quoted in Rachels 1991, p. 110). Friedrich Nietzsche saw—through the mists of his contempt for all things English—an even more cosmic message in Darwin: God is dead. 13
–Daniel Dennett
Science is Impossible Without Teleology
The scientific method only works because it studies the laws and regularities of nature. But to say that there are laws of nature and that things follow natural regularities is to describe teleology. Therefore, to deny teleology in favor of the scientific method is to deny science itself.
If there weren't these regularities (ends at which all things aim) then science couldn't study anything as it is all about studying causes and effects. 14
As stated before, purposes are not the point of teleology, order towards a goal is. In this sense, we can say that all the regularities of nature, including the negative charge of an electron, have a telos as they are ordered towards a natural end.15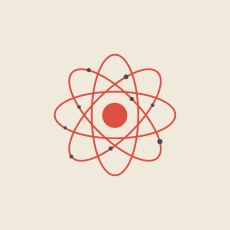 To deny teleology is to deny something that is truly self-evident about the world around us. It is an orderly place. It is also to deny that science is possible or that we should even trust our ability to know anything! 16
If there isn't really order in the universe, why in the world should we trust the orderly systems we craft with science to describe the world around us? Worse yet, why should we even trust the laws of logic that we use to think about anything at all?
The reason why secular-minded approaches are skeptical of teleology is that this order needs an explanation of why it exists. Of course, God is the conclusion of this argument. This is the brunt of Aquinas' Fifth Way. 17
Psalms 19:1 The heavens declare the glory of God, and the sky above proclaims his handiwork.
Secular Morality?
There is no way to produce morality from a secular point of view. People have been trying for years, but they are all dead ends.
Consequentialism
Most attempts at secular morality are some kind of a variation of consequentialism. 18 This is a theory of morality that aims at maximizing value. A typical application is one should choose whatever causes the least amount of harm to the greatest number of people. 19
Sam Harris is one such popular atheist public thinker who thinks we can have objective morality without God by simply always aiming at what will maximize human flourishing and minimize suffering for people. 20 Again, the classical theist agrees with these aims, but for the secularist, these aims are just assertions. There is no reason why we ought to do this.
Plus, this axiom of aiming at maximizing human flourishing works in most cases, but it is the fringe cases that show why this can't be the ground for morality. Consequentialism leads to the conclusion that you are sometimes morally obligated to do what is evil to maximize flourishing for the greater good.
If we simply want to maximize human flourishing then a doctor should be morally obligated to kill one healthy person to save the lives of all the other people their organs could go to. We would, of course, all object. But on consequentialism, you have to begin to make deviations from your axiom to try and explain why. It is not much of an axiom after all, then. 21
On a natural law point of view, it is always wrong to do what is evil so that good may come of it.
Principle of Double Effect
Classical theism has a principle of double effect that states you are acting morally responsible if you always do what is good, even though something bad may come of it.
The New Catholic Encyclopedia provides four conditions for the application of the principle of double effect:
The act itself must be morally good or at least indifferent.
The agent may not positively will the bad effect but may permit it. If he could attain the good effect without the bad effect he should do so. The bad effect is sometimes said to be indirectly voluntary.
The good effect must flow from the action at least as immediately (in the order of causality, though not necessarily in the order of time) as the bad effect. In other words the good effect must be produced directly by the action, not by the bad effect. Otherwise the agent would be using a bad means to a good end, which is never allowed.
The good effect must be sufficiently desirable to compensate for the allowing of the bad effect" (p. 1021).
A common example here is of treating a pregnant mother, say who has cancer, even though the treatment may harm the child. Of course, this would only be moral if there were no other options for treatment. In this case, you are doing what is good (treating the mother), even though a bad consequence may also come of it (harm to the child). In this case, you are not directly morally responsible for the harm to the child.
This is vastly different from inaction in the case of not helping a person who is drowning. If you are able to help, but simply choose not to, you are not avoiding an evil act by not acting. Here, inaction itself would be evil.
The teleological view of morality is always objectively grounded in a thing's nature; it is never acting in a way that frustrates natural ends. It doesn't mean it will always be immediately apparent what is right and wrong to do, though. Some cases will require much thought, but it is nonetheless always objective and consistent.
Cannot Derive an "Ought" From an "Is"
This will lead some to one of the most common charges towards people who claim objective morality exists. The claim is there is no way to derive an ought from an is.
Moral relativists, especially, will claim all we can say is that things exist. They claim that there is no inherent value to anything that exists, rather, all value is subjective and is only made up in our minds.
With a teleological conception of morality, there is no fact/value or ought/is distinction, though. This objection just doesn't apply.
One such objection (famously raised by "New Natural Lawyers" as well as by secularist critics) is the charge that the "old" natural law theory commits a "naturalistic fallacy" by failing to take note of the "fact/value distinction." For from the Aristotelian-Thomistic point of view, there simply is no "fact/value distinction" in the first place. More precisely, there is no such thing as a purely "factual" description of reality utterly divorced from "value," for "value" is built into the structure of the "facts" from the start. A gap between "fact" and "value" could exist only given a mechanistic understanding of nature of the sort commonly taken for granted by modern philosophers, on which the world is devoid of any immanent essences or natural ends. No such gap, and thus no "fallacy" of inferring normative conclusions from "purely factual" premises, can exist given an Aristotelian-Thomistic essentialist and teleological conception of the world. "Value" is a highly misleading term in any case, and subtly begs the question against critics of the "fact/value distinction" by insinuating that morality is purely subjective, insofar as "value" seems to presuppose someone doing the valuing. Aristotelians and Thomists (and other classical philosophers such as Platonists) tend to speak, not of "value," but of "the good," which on their account is entirely objective. 22
–Edward Feser
Half-Conclusion
Here, we will break before jumping into a description of all the ills that have befallen the world by rejecting teleology.
Many people just don't see how upside down the world is today. I think that many would if they began to consider morality from a teleological standpoint. It is logical and it is what nature shows us.
I suspect a large part of why the world now doesn't even know about teleology, is because many people just don't trust that the God of the Bible exists anymore.
I also suspect another large part is people love their sins. We love our sins so much that we are willing to find any way to convince ourselves that they are, in fact, ok. As a result, our rational beliefs in what make things moral (teleological morality) have to go.
These missing pieces of classical theism all truly go hand in hand. When you lose one, the others quickly follow.
We have to find a way to get these concepts back into the common square of knowledge.
John 14:15
If you love me keep my commandments.
Psalm 119:97-104
"Oh how I love your law!

It is my meditation all the day.
Your commandment makes me wiser than my enemies,

for it is ever with me.
I have more understanding than all my teachers,

for your testimonies are my meditation.
I understand more than the aged,

for I keep your precepts.
I hold back my feet from every evil way,

in order to keep your word.
I do not turn aside from your rules,

for you have taught me.
How sweet are your words to my taste,

sweeter than honey to my mouth!
Through your precepts I get understanding;

therefore I hate every false way."
Ephesians 2:8-10
8 For it is by grace you have been saved, through faith—and this is not from yourselves, it is the gift of God— 9 not by works, so that no one can boast. 10 For we are God's handiwork, created in Christ Jesus to do good works, which God prepared in advance for us to do.