Link to the entire series of posts
4 Disputes on Key Points of Justification
Next, I would like to cover what Dr. Christopher Malloy says are the 4 key components in the dispute over justification between Catholics and Lutherans.1 The formal cause of justification (imputation vs infusion) is still the key disagreement, but I would like to paint a fuller picture by looking at 4 areas in total.
12. Dispute 1 – What is the formal Cause of justification: Infused righteousness or imputed righteousness?
Luther's big theological idea was that we are saved through faith alone (sola fide) by the imputed righteousness of Christ that covers our sinful natures completely from the outside.2 The idea of imputed righteousness can be seen in this passage from the Formula of Concord:
17] Accordingly, the word justify here means to declare righteous and free from sins, and to absolve one from eternal punishment for the sake of Christ's righteousness, which is imputed by God to faith, Phil. 3:9.

23] For true [and not feigned] contrition must precede; and to those who, in the manner stated, out of pure grace, for the sake of the only Mediator, Christ, without any works and merit, are righteous before God, that is, are received into grace, the Holy Ghost is also given, who renews and sanctifies them, and works in them love to God and to their neighbor. But since the incipient renewal is imperfect in this life, and sin still dwells in the flesh, even in the regenerate, the righteousness of faith before God consists in the gracious imputation of the righteousness of Christ, without the addition of our works, so that our sins are forgiven us and covered, and are not imputed, Rom. 4:6ff. [Emphasis mine]3
In contrast, Catholics believe the Bible and tradition have always taught we become interiorly righteous in justification, that original sin is completely "washed away". Verses like Ezekiel 36:25-27 and 2 Corinthians 5:17 are two common places to show this inner transformation of the believer after justification.
Ezekiel 36:25-27 (NRSVCE)

25 I will sprinkle clean water upon you, and you shall be clean from all your uncleannesses, and from all your idols I will cleanse you. 26 A new heart I will give you, and a new spirit I will put within you; and I will take out of your flesh the heart of stone and give you a heart of flesh. 27And I will put my spirit within you, and cause you to walk in my statutes and be careful to observe my ordinances.

2 Corinthians 5:17 (NRSVCE)

17 So if anyone is in Christ, there is a new creation: everything old has passed away; see, everything has become new!
Here is an excerpt from the book Paul a New Covenant Jew explaining this idea further of how justification is not just an external imputed righteousness to us, but it is an internal, infused righteousness in us that changes us from a sinner to a saint.
This reading finds support in Paul's treatment of righteousness in 2 Corinthians. We saw above that Paul views justification as "cardiac righteousness" in 2 Corinthians: the ministry of the "new covenant" is a "dispensation of righteousness [dikaiosyne]" (RSV) precisely because it is written on "tablets of human hearts" by "the Spirit" who "gives life" (2 Cor 3:9; cf. 3:3, 6). Something similar is found in Romans 5: Paul views "justification" and "righteousness" (dikaiosyne) in terms of "life" (Rom 5:16-17). Here justification is truly linked to spiritual life. This "righteousness" is directly tied to the indwelling of Christ: as Paul says, " If Christ is in you, though the body is dead because of sin, the Spirit is life because of righteousness" (Rom 8:10 ).

This should resolve the question of whether or not justification is a change in legal status with no corresponding interior moral transformation. For Paul, justification is juridical, but the divine decree corresponds to the reality of the believer's character, which is changed by the power of grace. Those in Christ really do " become the righteousness of God" (2 Cor 5:21).4
See also:
Garrigou- Lagrange, Reginald. Beatitude.
Ott, Ludwig. Fundamentals of Catholic Dogma. p. 254
Pohle, J. (1909). Sanctifying Grace. In The Catholic Encyclopedia. New York: Robert Appleton Company. Retrieved July 19, 2019 from New Advent:
12.1 As justification is an infusion of righteousness one must have charity, one of the infused virtues we also receive in justification, to be saved not just faith alone.
Lutherans definitely think love and good works flow from justification, but they make a hard distinction between the fruits of justification and justification itself which is received through faith alone in Christ. As such, they disagree with Catholics that love is necessary for justification or is a part of justification.
[24/ 145] From these effects of faith the adversaries select one, namely, love, and teach that love justifies. It is clear that they only teach the Law. They do not teach that forgiveness of sins is first received through faith. They do not teach about Christ as Mediator, that we have a gracious God for Christ's sake, but for the sake of our love. Yet, they do not say what the nature of this love is, neither can they say. [25/ 146] They proclaim that they fulfill the Law, although this glory belongs to Christ alone. They set up confidence in their own works against God's judgment. For they say that they merit according to righteousness (de condigno) grace and eternal life. This confidence is absolutely ungodly and useless. For in this life we cannot satisfy the Law, because the sinful nature does not stop bringing forth ‹evil inclination and desire›, even though the Spirit in us resists them.5
I think Melanchthon is greatly distorting Catholic teaching above by saying "They do not teach that forgiveness of sins is first received through faith. They do not teach about Christ as Mediator…". Instead of dealing with all of those errors, I want to just concentrate on if love is a necessary component to justification or not. I am going to quote a bit of longer section from Dr. Christopher Malloy, because it lays out succinctly the reasons that the Catholic Church teaches that you must have infused charity to be saved and not just faith alone.
"Rise, let us go hence" (Jn 14:31, RSV), Jesus bids his disciples, urging them to abide with him as he departs the world and returns to his Father, whom he faces in filial love (Jn 1:1 and 1 Jn 1:2). In this context, Jesus petitions, "I … pray … that they may all be one" (Jn 17:20-21). This prayer is answered in the gift of the unity of the one Church of Christ. Perfect unity, as the tradition teaches, includes not only common faith, common sacramental bonds, and common authority but also love and grace (Col 3:14), without which even a member of the mystical body is dead (LG, art. 14). The Protestant Reformers, among others, stressed this ultimate primacy of grace, of the communion of saints. Perfect unity requires a bond uniting rational creatures to the Triune God, that is, grace and the theological virtues, especially charity, together with the indwelling Holy Spirit (Rom 5:5). Through charity, the rational creature is united volitionally and affectively with the Father, through the Son, in the Spirit. Thus, he becomes a living son of God.

For this reason, Peter Lombard, following St. Augustine, insists that charity alone distinguishes the sons of perdition from the sons of the kingdom. For this reason, also, the Catholic Church teaches that charity, and works of charity for those with the use of reason, is necessary for eternal salvation.5 Salvation is not merely redemption from extrinsic punishment, which could be granted even to sons of perdition. Salvation is, principally, supernatural communion with God…Since from the Catholic perspective there is no supernatural communion with God for one who fails to abide in charity, there can be no salvation except for one who abides in charity at his death. Since through his condescending love and justifying action, God qualifies a sinner for a share in his eternity, for which one who does not abide in charity has no title, justification cannot be "by faith alone", unless "faith" is taken as synecdoche for "faith, hope, and love". However, if "faith" means simply trust in the divine mercy, however fervent and "fiducial" and does not include charity precisely as a formal constituent of its justifying character, justification is not "by faith alone". In justifying, God by his free initiative and on account of Christ's merits makes a sinner into a truly just person, an enemy into a friend, who can thereafter love God meritoriously, increase in that love, and merit even greater participation in Divine Life.5 And this Divine Life, as Pope Benedict XVI reminds us, is love:

"God is love, and he who abides in love abides in God, and God abides in him" (1 Jn 4:16).

It would appear that, before Martin Luther, St. Paul's insistence that justification is "by faith apart from works" had not been interpreted by mainstream Christians to mean that any human being is concretely considered just by faith alone, by faith in the sense of fiducial trust as per se distinguished from the other effects of God's recreating love.*6 However, for Luther, justification is by faith alone. The other effects of God's recreating love constitute no part of a pilgrim person's status as just coram Deo.6
Note, that Catholics can agree with a certain form of faith alone if, by faith, it is shorthand for faith, hope, and love. This is something that Pope Benedict XVI even stated too!7 In all my research, I kept finding that the Catholic tradition always taught that justification was an infusion of righteousness (sanctifying grace), from the Holy Spirit, who also gave us the gifts of the Holy Spirit including the theological virtues of faith, hope, and charity (1 Corinthians 13:13). If the presence of charity is necessary for salvation, even according to the Bible, any conception of sola fide is false that excludes charity from the equation of our status corum deo (before God).
Just look at all the places in the Bible that stress the need of having love:
Galatians 5:5-6

5 For we through the Spirit, by faith, are waiting for the hope of righteousness. 6 For in Christ Jesus neither circumcision nor uncircumcision is of any avail, but faith working through love.

1 Cor 13:2

2 and if I have all faith, so as to remove mountains, but do not have love, I am nothing

1 Cor 13:13

13 And now these three remain: faith, hope and love. But the greatest of these is love.

Romans 13:10 New International Version (NIV)

10 Love does no harm to a neighbor. Therefore love is the fulfillment of the law.

John 13:34

34 A new commandment I give to you, that you love one another; even as I have loved you, that you also love one another.

Romans 5:5 Revised Standard Version (RSV)

5 and hope does not disappoint us, because God's love has been poured into our hearts through the Holy Spirit which has been given to us.

1 Cor 16:22

If anyone does not love the Lord, he is to be accursed

1 John 3:14

He who does not love abides in death.

1 John 4:8

The one who does not love does not know God, for God is love.
13. 2 Corinthians 5:21 isn't a clear expression of imputed righteousness as many Protestants claim.
There is too much to talk about to dive into all the specifics here. I would point people to the fantastic new book Paul, A New Covenant Jew: Rethinking Pauline Theology for a deep look. The brunt of the idea is that a better reading of this verse is that God made Jesus to be a sin offering, an atoning sacrifice for our sins. Coupled with the idea that God's word accomplishes what it says and Paul says in 2 Cor. 5:17 we are a new creation, it is just as likely a reading that we are truly made righteous in justification as a result of Jesus perfect atoning sin offering for us on the cross.8
14. Imputed righteousness was a new idea, a theological novum. Why would God allow the Church to be wrong about the most important doctrine of how we are saved for 1500 years before Luther set everyone straight?
Alister McGrath has done much work in cataloguing the history of justification in the history of the Christian Church. His work has all but definitely shown that Luther's idea of imputated righteousness was novelty to Christian thought. It was a clear break from the Church's teaching of infused righteousness in justification deriving especially from the teaching of Augustine.
The point at issue is a little difficult to explain. It centers on the question of the location of justifying righteousness. Both Augustine and Luther are agreed that God graciously gives sinful humans a righteousness which justifies them. But where is that righteousness located? Augustine argued that it was to be found within believers; Luther insisted that it remained outside believers. That is, for Augustine, the righteousness in question is internal; for Luther, it is external.

In Augustine's view, God bestows justifying righteousness upon the sinner in such a way that it becomes part of his or her person. As a result, this righteousness, although originating outside the sinner, becomes part of him or her. In Luther's view, by contrast, the righteousness in question remains outside the sinner: it is an "alien righteousness" (iustitia aliena). God treats, or "reckons," this righteousness as if it is part of the sinner's person. In his lectures on Romans of 1515–16, Luther developed the idea of the "alien righteousness of Christ," imputed — not imparted — to the believer by faith, as the grounds of justification.9

— Alister McGrath
Philipp Melanchthon (contemporary Lutheran theologian with Martin Luther) further developed Luther's new ideas of imputed righteousness:
These ideas were further developed by Luther's follower Philipp Melanchthon, resulting in an explicit statement of the doctrine now generally known as "forensic justification." Whereas Augustine taught that the sinner is made righteous in justification, Melanchthon taught that he is counted as righteous or pronounced to be righteous. For Augustine, "justifying righteousness" is imparted; for Melanchthon, it is imputed in the sense of being declared or pronounced to be righteous.Melanchthon now drew a sharp distinction between the event of being declared righteous and the process of being made righteous, designating the former "justification" and the latter "sanctification" or "regeneration." For Augustine, these were simply different aspects of the same thing…

The importance of this development lies in the fact that it marks a complete break with the teaching of the church up to that point. From the time of Augustine onwards, justification had always been understood to refer to both the event of being declared righteous and the process of being made righteous. Melanchthon's concept of forensic justification diverged radically from this. As it was taken up by virtually all the major reformers subsequently, it came to represent a standard difference between Protestant and Roman Catholic from then on.10
Ultimately, McGrath calls imputation a theological novum:
Despite the astonishing theological diversity of the late medieval period, a consensus relating to the nature of justification was maintained throughout …. It continued to be understood as the process by which a man is made righteous …. The essential feature of the Reformation doctrine of justification is that a deliberate and systematic distinction is made between justification and regeneration … where none had been acknowledged before in the history of the Christian doctrine. A fundamental discontinuity was introduced into the western theological tradition where none had ever existed, or ever been contemplated, before. The Reformation understanding of the nature of justification [as imputation] must therefore be regarded as a genuine theological novum.11 [emphasis mine]

— Alister McGrath
15. The Pelagian heresy (5th Century) was refuted by teaching infused grace
One of the major early church heresies came from Pelagius, who denied original sin and the necessity of grace for people to obtain eternal life. St. Augustine and others used scriptures to prove that we are made right with God with an internal, infused grace. This demonstrates that the concept of infused grace has been a long part of the tradition of the Catholic Church.12
16. The Council of Trent (1545-1563) reacted against this theological novum of Luther on justification and defined infused righteousness as the formal cause of justification.
The Council of Trent saw the reformer's ideas on justification as a break with tradition and reaffirmed their position of infused righteousness while condemning the views of imputed righteousness.
In brief, then, Trent maintained the medieval tradition, stretching back to Augustine, which saw justification as comprising both an event and a process — the event of being declared to be righteous through the work of Christ and the process of being made righteous through the internal work of the Holy Spirit. Reformers such as Melanchthon and Calvin distinguished these two matters, treating the word "justification" as referring only to the event of being declared to be righteous; the accompanying process of internal renewal, which they termed "sanctification" or "regeneration," they regarded as theologically distinct.

Serious confusion thus resulted: Catholics and Protestants used the same word "justification" to mean very different things. Trent used it to mean what, according to Protestants, was both justification and sanctification.13

— Alister McGrath
Because of the disputes over justification, the Council of Trent responded by dogmatically declaring that formal cause of justification is infused righteousness. As we saw from the Alister McGrath quotes above, this is what the Church had always taught. It is also supported by a lot of scripture and is defined by the Council of Trent here:
the alone formal cause is the justice of God, not that whereby He Himself is just, but that whereby He maketh us just, that, to wit, with which we being endowed by Him, are renewed in the spirit of our mind, and we are not only reputed, but are truly called, and are, just, receiving justice within us, each one according to his own measure, which the Holy Ghost distributes to every one as He wills, and according to each one's proper disposition and co-operation.14
17. Dispute 2 – Is there remnant sin in a person after initial justification?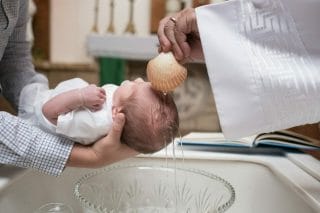 The Catholic Church teaches that we are completely cleansed of original sin in justification. The language of "cleansing of sin" is very typical but is a bit misleading. Catholic theology actually teaches that original sin is a lack of original justice. So, rather than a cleansing away of a stain, in justification and baptism we receive this sanctifying grace and original justice infused into us. We actually gain something (original justice and friendship with God) rather than lose something (original sin).
CCC 405 Although it is proper to each individual,295 original sin does not have the character of a personal fault in any of Adam's descendants. It is a deprivation of original holiness and justice, but human nature has not been totally corrupted: it is wounded in the natural powers proper to it; subject to ignorance, suffering, and the dominion of death; and inclined to sin—an inclination to evil that is called "concupiscence." Baptism, by imparting the life of Christ's grace, erases original sin and turns a man back toward God, but the consequences for nature, weakened and inclined to evil, persist in man and summon him to spiritual battle. (2515; 1264)

CCC 406 The Church's teaching on the transmission of original sin was articulated more precisely in the fifth century, especially under the impulse of St. Augustine's reflections against Pelagianism, and in the sixteenth century, in opposition to the Protestant Reformation. Pelagius held that man could, by the natural power of free will and without the necessary help of God's grace, lead a morally good life; he thus reduced the influence of Adam's fault to bad example. The first Protestant reformers, on the contrary, taught that original sin has radically perverted man and destroyed his freedom; they identified the sin inherited by each man with the tendency to evil (concupiscentia), which would be insurmountable. The Church pronounced on the meaning of the data of Revelation on original sin especially at the second Council of Orange (529)296 and at the Council of Trent (1546).15
The reformers argued for another novel position that sin still remained on the person after justification. They said though we are fully justified with Christ's alien righteousness, we are still sinful on the inside, frequently termed simul iustus et peccator (saint and sinner). The Formula of Concord expressly rejects that we are made fully righteous in justification:
Antitheses: Contrary Doctrines Rejected.

12] Therefore we reject and condemn all the following errors:…

15] 3. That in the sayings of the prophets and apostles where the righteousness of faith is spoken of the words justify and to be justified are not to signify declaring or being declared free from sins, and obtaining the forgiveness of sins, but actually being made righteous before God, because of love infused by the Holy Ghost, virtues, and the works following them.16
Because Luther believed we are justified by an extrinsic righteousness, this led to the idea that we are not truly cleansed of sin in justification so as to completely avoid us having something inside ourselves to make us worthy of eternal life. In this way, the doctrine of imputed righteousness leads directly to a novel take on original sin. It claims we still have remnant sin after justification.
This Lutheran equation of Christ's righteousness with justifying grace is integrally linked with the Lutheran conception of remnant sin.17

— Christopher Malloy
17.1 Proof from scripture that original sin is completely removed in justification
Here is a fantastic summary with ample scriptural support from Joseph Pohle why the Reformers erred in their new idea that original sin remains in the justified.
Luther held that human nature was radically depraved by original sin and that justification consists in this, that sin (original and mortal) is no longer "imputed" to the sinner; that is to say, it is not blotted out but merely "covered" by the merits of Christ….The Catholic Church has always maintained that justification is a renewal of the soul by which a man's sins are blotted out and he becomes truly just. This applies first of all to original sin. "If," says the Council of Trent, "anyone denies that by the grace of our Lord Jesus Christ, which is conferred in Baptism, the guilt of original sin is remitted, or even asserts that the whole of that which has the true and proper nature of sin is not taken away, but says that it is only raised or not imputed, let him be anathema."…

(1) The remission of sin granted in the process of justification is a real annihilation of guilt; that is to say, the sins remitted cease to exist in the moral (though not, of course, in the historical) order. Cfr. Ps. 50:3: "Have mercy on me, O God, according to thy great mercy; and according to the multitude of thy tender mercies blot out my iniquity." Is. 43:25: "I am he that blot out thy iniquities."9 After God has blotted out a sin, it no longer exists. Cfr. Is. 44:22: "I have blotted out thy iniquities as a cloud, and thy sins as a mist." Acts 3:19: "Be penitent, therefore, and be converted, that your sins may be blotted out." Elsewhere God is said to "take away" sin. Cfr. 2 Kings 12:13: "The Lord also hath taken away thy sin." 1 Paral. 21:8: "I beseech thee, take away the iniquity of thy servant." When He takes away sin, it is really and truly blotted out. Cfr. Mich. 7:18 sq.: "Who is a God like to thee, who takest away iniquity?… He will put away our iniquities, and he will cast all our sins into the bottom of the sea." Ps. 9:36: "His sin shall be sought, and shall not be found." Ps. 102:12: "As far as the east is from the west, so far hath he removed our iniquities from us." Consequently, when our Divine Saviour said of Mary Magdalen: "Many sins are forgiven her," He meant that her sins were completely blotted out and taken away.

(2) Justification washes the soul from iniquity and purifies the heart. Cfr. Ps. 50:4: "Wash me yet more from my iniquity, and cleanse me from my sin." Is. 1:16: "Wash yourselves, be clean." After one's sins are washed away, the heart is clean and pure. Cfr. Ez. 36:25 sq.: "And I will pour upon you clean water, and you shall be cleansed from all your filthiness, … and I will give you a new heart." 1 Cor. 6:11: "And such [fornicators, etc.] some of you were; but you are washed, but you are sanctified, but you are justified." Spotless purity takes the place of the impurity that previously defiled the soul of the sinner. Cfr. Ps. 50:9: "Thou shalt sprinkle me with hyssop, and I shall be cleansed: thou shalt wash me, and I shall be made whiter than snow." Is. 1:18: "If your sins be as scarlet, they shall be made as white as snow: and if they be red as crimson, they shall be white as wool." No trace of sin remains in the soul after it has been washed in the Precious Blood of Christ. Apoc. 1:5: "… Jesus Christ, … hath loved us, and washed us from our sins in his own blood." 1 John 1:7: "… the blood of Jesus Christ … cleanseth us from all sin."

(3) Justification is an awakening of the sinner from death to life, a transition from darkness to light. Cfr. 1 John 3:14: "We know that we have passed from death to life, because we love the brethren; he that loveth not, abideth in death." Col. 2:13: "And you, when you were dead in your sins, … he hath quickened together with him, forgiving you all offences." Eph. 5:8: "For you were heretofore darkness, but now light in the Lord."

(4) Baptism, in particular, completely removes all guilt. Cfr. Acts 22:16: "Rise up, and be baptized, and wash away thy sins."29 Hence, though concupiscence remains, the soul has no longer in it anything damnable, i. e. any trace of original or mortal sin. Cfr. Rom. 8:1: "There is now therefore no condemnation to them that are in Christ Jesus."18

— Joseph Pohle
18. God's Word does what it says. It really makes us righteous in justification.
One reason the Cathoic Church teaches that original sin is competley removed and original justifice with God is restored is because God's word does what it says. He who has the power to create light from nothing with His word, can make man truly righteous with His same word.
1. God's word, I say, effects what it announces. This is its characteristic all through Scripture. He "calleth those things which be not, as though they are," and they are forthwith. Thus in the beginning He said, "Let there be light, and there was light." Word and deed went together in creation; and so again "in the regeneration," "The Lord gave the word, great was the company of the preachers." ….

2. On the whole then, from what has been said, it appears that justification is an announcement or fiat of Almighty God, which breaks upon the gloom of our natural state as the Creative Word upon Chaos; that it declares the soul righteous, and in that declaration, on the one hand, conveys pardon for its past sins, and on the other makes it actually righteous. That it is a declaration, has been made evident from its including, as all allow, an amnesty for the past; for past sins are removable only by an imputation of righteousness. And that it involves an actual creation in righteousness has been argued from the analogy of Almighty God's doings in Scripture, in which we find His words were represented as effective. And its direct statements most abundantly establish both conclusions; the former, from its use of the word justification; the latter, from its use of the word just or righteous; showing, that in matter of fact, he who is justified becomes just, that he who is declared righteous is thereby actually made righteous.19

— St. John Henry Newman
18.1 The Church Fathers taught a complete renewal and cleansing of sin in justification.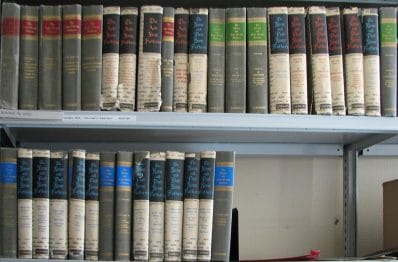 St. Irenaeus

'And [Naaman] dipped himself . . . seven times in the Jordan' [2 Kgs. 5:14]. It was not for nothing that Naaman of old, when suffering from leprosy, was purified upon his being baptized, but [this served] as an indication to us. For as we are lepers in sin, we are made clean, by means of the sacred water and the invocation of the Lord, from our old transgressions, being spiritually regenerated as newborn babes, even as the Lord has declared: 'Except a man be born again through water and the Spirit, he shall not enter into the kingdom of heaven'. (Fragment 34 [A.D. 190])

St. Clement of Alexandria

When we are baptized, we are enlightened. Being enlightened, we are adopted as sons. Adopted as sons, we are made perfect. Made perfect, we become immortal . . . 'and sons of the Most High' [Ps. 82:6]. This work is variously called grace, illumination, perfection, and washing. It is a washing by which we are cleansed of sins, a gift of grace by which the punishments due our sins are remitted, an illumination by which we behold that holy light of salvation. (The Instructor of Children 1:6:26:1 [A.D. 191])

St. Cyprian of Carthage

While I was lying in darkness . . . I thought it indeed difficult and hard to believe . . . that divine mercy was promised for my salvation, so that anyone might be born again and quickened unto a new life by the laver of the saving water, he might put off what he had been before, and, although the structure of the body remained, he might change himself in soul and mind. . . . But afterwards, when the stain of my past life had been washed away by means of the water of rebirth, a light from above poured itself upon my chastened and now pure heart; afterwards, through the Spirit which is breathed from heaven, a second birth made of me a new man. (To Donatus 3–4 [A.D. 246])

St. Cyril of Jerusalem

If any man does not receive baptism, he does not have salvation. The only exception is the martyrs, who, even without water, will receive baptism, for the Savior calls martyrdom a baptism [Mark 10:38]. . . . Bearing your sins, you go down into the water; but the calling down of grace seals your soul and does not permit that you afterwards be swallowed up by the fearsome dragon. You go down dead in your sins, and you come up made alive in righteousness. (Catechetical Lectures 3:10, 12 [A.D. 350])

St. Ephraem

The baptized when they come up are sanctified;–the sealed when they go down are pardoned.—They who come up have put on glory;–they who go down have cast off sin. (Hymns for the Feast of the Epiphany, 6:9 [ante A.D. 373] )

St. Basil the Great

For prisoners, baptism is ransom, forgiveness of debts, the death of sin, regeneration of the soul, a resplendent garment, an unbreakable seal, a chariot to heaven, a royal protector, a gift of adoption. (Sermons on Moral and Practical Subjects 13:5 [A.D. 379])

St. Gregory of Nazianz

Such is the grace and power of baptism; not an overwhelming of the world as of old, but a purification of the sins of each individual, and a complete cleansing from all the bruises and stains of sin. And since we are double-made, I mean of body and soul, and the one part is visible, the other invisible, so the cleansing also is twofold, by water and the Spirit; the one received visibly in the body, the other concurring with it invisibly and apart from the body; the one typical, the other real and cleansing the depths. (Oration on Holy Baptism 7–8 [A.D. 388])

St. Ambrose of Milan

The Lord was baptized, not to be cleansed himself but to cleanse the waters, so that those waters, cleansed by the flesh of Christ which knew no sin, might have the power of baptism. Whoever comes, therefore, to the washing of Christ lays aside his sins. (Commentary on Luke 2:83 [A.D. 389])

St. Augustine

Baptism washes away all, absolutely all, our sins, whether of deed, word, or thought, whether sins original or added, whether knowingly or unknowingly contracted. (Against Two Letters of the Pelagians 3:3:5 [A.D. 420])

This is the meaning of the great sacrament of baptism, which is celebrated among us: all who attain to this grace die thereby to sin—as he himself [Jesus] is said to have died to sin because he died in the flesh (that is, 'in the likeness of sin')—and they are thereby alive by being reborn in the baptismal font, just as he rose again from the sepulcher. This is the case no matter what the age of the body. For whether it be a newborn infant or a decrepit old man—since no one should be barred from baptism—just so, there is no one who does not die to sin in baptism. Infants die to original sin only; adults, to all those sins which they have added, through their evil living, to the burden they brought with them at birth. (Handbook on Faith, Hope, and Love 13[41] [A.D. 421])
19. Dispute 3 – Is sanctification distinct from justification?
Luther and many Reformers, in order to keep anything from man's side of the equation out of justification, taught a clear distinction between justification and sanctification. Sanctification is the renewal of the person and their good works that follow justification. This just isn't how the bible speaks of sanctification, though.
The problem with this approach [separating sanctification completely from justification] is that it flies in the face of the way Paul speaks. In 1 Corinthians, the Apostle states, ". . . you were washed, you were sanctified, you were justified" (1 Corinthians 6:11). Here being "washed"—best read as a reference to Baptism—is linked to both sanctification and justification. For Paul, these are not spoken of as separable realities.20

— Michael Barber
See also:
In a passage we shall have more to say about below, we read, "You were washed, you were sanctified, you were justified in the name of the Lord Jesus Christ [christos] and in the Spirit [pneuma] of our God" (1 Cor 6:11). Some may wish to isolate these concepts from one another, 92 but such is not Paul's way of thinking. As Thomas Schreiner insists, one is not first justified and later sanctified: " It would be a mistake to conceive of 'sanctification' (hagiasmos) as subsequent to righteousness in this verse, as if Paul were attempting to chart out the order in which these saving acts occurred." 93 Later he writes, "Sanctification and justification are all gifts given at conversion."21
It seems to me that the idea sanctification is distinct from justification is a logical deduction from adhering to an imputation model of justification rather than something clearly stated in scripture.
Because justification and sanctification are formally distinct [on the Lutheran view], good works performed in grace do not increase justification. Articulating the Lutheran position even more starkly, the Formula cannot brook the Catholic teaching on sanctification:

We rightly reject the decree of the Council of Trent and anything else that tends toward the same opinion, namely, that our good works preserve salvation, or that our works either entirely or in part sustain and preserve either the righteousness of faith that we have received or even faith itself. [Solid Declaration, IV: 35.]

Again, one must admit that this and other Lutheran texts appear to delimit sanctification to " good works." In these texts, it is contended that works alone do not make someone righteous. Since the Catholic position is not that " works" make righteous but rather that infused grace makes righteous and enables righteous works to follow, the following question naturally arises: Has the Formula overshot the Catholic position mistakenly? In a certain respect, the answer is yes. Understandably, the Reformers perceived the need to dislodge the nominalist aberration from Christian doctrine and practice. Can one, however, further argue that the Lutheran rejection of "works righteousness" does not also include a rejection of the Catholic position? Can one, in short, conclude that Lutheranism and Catholicism are at one in condemning works righteousness and that there is no substantive difference between the two doctrines? 102 To the contrary, as shown above, the double insistence that justification is forensic and that damnable sin remains in the justified logically entails the rejection of the Catholic teaching on the essence of justifying righteousness. 103 To put it another way, the insistence that the imputation of Christ's righteousness is the believer's righteousness leaves room for the insistence that remnant sin, present in every work, "could be reckoned as sin" unto damnation. Neither of these tenets is reconcilable with Catholic teaching, and neither is the ultimate consequent, the Lutheran position on merit.22

— Dr. Chirstopher Malloy
As strange as it may sound, the Catholic Church actually teaches you can increase in justification because your good works allow you to continue to grow in the grace God has already given you. Since sanctifying grace is essentially justification, one can grow in it as they continue to grow in holiness over their life.23
Here is another trouble area over language that Protestants and Catholics face in these discussions as they use the same word "justification" to mean slightly different things. Catholics see justification as the wholistic process of salvation, where Protestants often take it to be just one specific aspect of salvation. This equivocation plays heavily into the discussion of this particular topic over if justification and sanctification are distinct.
20. Dispute 4 – What is the role of good works for salvation?
While the original Reformers unanimously agreed that our good works have no part in the final judgment (except for maybe evidence that we were already saved by faith alone), modern Protestants have some varying opinions on the matter.24 On the whole, though, the general idea from Lutheran theology is that our good works do not play any part in our salvation.
22] But here we must be well on our guard lest works are drawn and mingled into the article of justification and salvation. Therefore the propositions are justly rejected, that to believers good works are necessary for salvation, so that it is impossible to be saved without good works. For they are directly contrary to the doctrine de particulis exclusivis in articulo iustificationis et salvationis (concerning the exclusive particles in the article of justification and salvation), that is, they conflict with the words by which St. Paul has entirely excluded our works and merits from the article of justification and salvation, and ascribed everything to the grace of God and the merit of Christ alone, as explained in the preceding article.25
I think the role of good works in our salvation is one of the most misunderstood parts of Catholic theology. Because all works done after justification are done through grace, any merit earned by them is still a result of God's graces. We cannot do these works without God's grace. Again, this is why Augustine said:
"If, then, your good merits are God's gifts, God does not crown your merits as your merits, but as His own gifts."26
The CCC teaches that no one merits initial justification. It is solely God's work.
CCC 2010 Since the initiative belongs to God in the order of grace, no one can merit the initial grace of forgiveness and justification, at the beginning of conversion.27
Since salvation is a past, present, and future event, there is a way to speak of how our works play a part in our final salvation (future or final justification). Their presence or absence determine if we are in a state of grace and we recieve punishment or reward based on the presence or absence of works of charity.
20.1 Scriptural support for good works having salvific value in terms of the final judgement/final justification.
Here, Dr. Michael Barber presents a lot of scriptural support for why Catholics view the role of good works in salvation as they do.
Catholics affirm that salvation is the result of God's free gift. Yet Catholic teaching also recognizes that there are passages in Scripture that describe good works as a criterion for salvation. In particular, over and over again, Scripture insists that God will judge each person according to his or her works:

• "For the Son of man is to come with his angels in the glory of his Father, and then he will repay every man for what he has done ." (Matt. 16:27)

• "For he will render to every man according to his works ." (Rom. 2:6)

• "For we must all appear before the judgment seat of Christ, so that each one may receive good or evil, according to what he has done in the body ." (2 Cor. 5:10)

• "And if you invoke as Father him who judges each one impartially according to his deeds , conduct yourselves with fear throughout the time of your exile." (1 Pet. 1:17)

• "I am he who searches mind and heart, and I will give to each of you as your works deserve ." (Rev. 2:23)

• "And the dead were judged by what was written in the books, by what they had done ." (Rev. 20:12)

• "Behold, I am coming soon, bringing my recompense, to repay every one for what he has done ." (Rev. 22:12)

The idea can even be traced into the Old Testament. Psalm 62 declares: "For thou dost requite a man according to his work " (Ps. 62:12; cf. Prov. 24:12).

That works will be the essential criterion of judgment on the last day is clearly affirmed in Matthew 25:34–46.

Then the King will say to those at his right hand, "Come, O blessed of my Father, inherit the kingdom prepared for you from the foundation of the world; for I was hungry and you gave me food, I was thirsty and you gave me drink, I was a stranger and you welcomed me, I was naked and you clothed me, I was sick and you visited me, I was in prison and you came to me."… Then he will say to those at his left hand, "Depart from me, you cursed, into the eternal fire prepared for the devil and his angels; for I was hungry and you gave me no food…." And they will go away into eternal punishment, but the righteous into eternal life.

Those welcomed into the kingdom are those who have performed works of mercy. Those who have not performed such works "go away into eternal punishment." It is the presence or absence of works that determines one's future destiny.28

— Micheal Barber
There is much more that could be said on this topic, but I would just point anyone to Augustine's work title On Faith and Works and also Michael Barber's contribution to the book Four views on the role of works at the Final Judgment as a starting point to learn more.
8 For by grace you have been saved through faith. And this is not your own doing; it is the gift of God, 9
not a result of works, so that no one may boast. 10
For we are his workmanship, created in Christ Jesus for good works, which God prepared beforehand, that we should walk in them.