2.2 Some More Modern Catholic Theologians on Romans 4
Link to the full series of posts here.
In our last post, we just saw that God's plan for man is that He will give us a righteous heart (as John Kincaid called it, cardiac righteousness) so that we can become like Him and keep His Law written on our hearts (Ezekiel 36:25–27, Jeremiah 31:33). God wants to give us this interior righteousness so that we can become like Him and participate in his very divine life (2 Peter 1:3–4). Since this is the very core of the gospel, anything that denies this internal grace that heals our hearts would have to cause severe problems for the whole view of Christian theology. And yet, this is exactly what was likely the very key issue that sparked the Reformation. The Reformers taught that we are only considered righteous by God on account of having Jesus' very own righteousness imputed to us; this is to say that we have a blanket of Christ's very own righteousness covering us on the outside so that when God looks at us He only sees Christ and ignores our sinful nature that still remains on the inside.
Keeping cardiac righteousness in mind, then, and how it is gratuitously given and heals our wills so that we can then cooperate with God in keeping the law of the New Covenant, lets now look at a few other explanations of how some modern Catholic theologians explain Romans 4 one of the key verses used by Protestants to argue for an imputed righteousness against cardiac righteousness.
Scott Hahn
First up, is Scott Hahn is pointing out that there was likely many in that early Christain community that saw circumicision, specifically, as a work that put God in our debt, a work that made us righteous and merited God's adoption into the covenant.
4:4 Paul's commentary on the righteousness of Abraham, like his remarks on the righteousness of God in 3:24–26, stresses the gratuitous nature of the blessing. Justification is not a wage paid out to an employee as due compensation for his labors. Rather, God confers it as a gift that he is not obligated to bestow. That Paul felt the need to clarify this suggests that some had come to view circumcision in precisely these terms—as a work that God credits as righteousness.[1]
Hahn goes on to argue that while God definitely juridically forgives our sins, God also makes us truly and ontologically righteous in justification. God must overlook the bad actions in the past (not reckon the just wage due of sin) as they can't be undone, but He can also make us righteous now so we hopefully won't do them anymore. With a new blank slate, it is upto us to cooperate with God's grace and keep the New Law (John 15:12; 13:34). We will still be judged at the final judgement by our actions with our post-justification "graced will" (Romans 2:6, 13). Furthermore, if we do ever fall out of this state of grace/cardiac righteousness ,we can always get back into a state of grace through the same way entered: repentence and faith which receives the free gift of cardiac righteousness again!
4:6–8 Paul continues to make his case by appealing to Ps 32:1–2 as it reads in the Septuagint. Both the Hebrew and Greek Psalters ascribe this text to King David, "the sweet psalmist of Israel" (2 Sam 23:1 RSV). This time the gospel is preannounced in the form of a double beatitude: Blessed are they whose iniquities are forgiven and whose sins are covered, followed by Blessed is the man whose sin the Lord does not record.7 Paul proposes that the blessedness described in the psalm sheds light on the righteousness credited to Abraham in Gen 15:6. Although undetectable in the NABRE, the Greek verb logizomai appears both in Gen 15:6 LXX ("credited") and in Ps 32:2 LXX ("record").

Paul wants to show before all else that justification includes a merciful act of pardon. He makes a tight correlation between God's actions of crediting righteousness, forgiving iniquities, covering sins, and not recording sins. Readers are led to see that remission of guilt and release from condemnation are bound up with the notion that justification renders the believer righteous. Theologians sometimes compare this transaction to light dispelling darkness. As righteousness is imparted to the believer, sin and guilt are simultaneously driven out.

But what does it mean that "sins are covered" and that God "does not record them"? It sounds as if God fails to acknowledge our transgressions by cloaking them from his sight, or that he chooses not to keep track of them.8 But is justification simply a matter of willful blindness and a neglect of bookkeeping on God's part? Does it take place in such a way that it leaves the inner condition of the believer unaffected? Not at all. God truly cleanses us through justification. Yet there is one sense in which our sins cannot be undone or obliterated: they are forever events of history. God can remove the guilt of our sins; likewise, God can withhold the punishment that our sins deserve. But their occurrence remains forever inscribed in the annals of past time. This is something that God's mercy must simply overlook.9[2]
Hahn also notes that Martin Luther made an assumption from this text that justification involves imputed righteousness since sin was spoken of as a nonimputation. I certianly can understand how someone would read the verse in that manner, but because imputation of righteousness isn't explicit, it is just one possible reading of many. Now, I don't see imputed righteousness fitting the totality of scriptures as well as the biblical case for Catholic soteriology.
Footnote: 8 Martin Luther mistakenly inferred from the nonimputation of sin in Rom 4:8 that justification was simply an external imputation of righteousness to the sinner rather than an interior renewal.[3]
The argument from chronology is also very important as it shows that Paul is talking about contrasting justification by faith with circumcision (Rom 4:9–10 and Gen 15/Gen 17). This seems to lend credence to the reading of "works of law" in Rom. 3:28 primarily being spoken of circumcision.
4:9–10 Besides the gift of forgiveness, Paul detects another layer of significance in Ps 32 when he asks, Does this blessedness apply only to the circumcised, or to the uncircumcised as well? He finds it telling that nothing in the psalm suggests that David's beatitude is restricted to the circumcised of Israel. The mercy of justification is open to anyone who carries the burden of sin. Paul has already demonstrated in Rom 1–3 that sin has corrupted all nations; it knows no ethnic or territorial boundaries. Divine forgiveness must then be accessible to Gentiles as well as to Jews.

Paul underscores the point by looking again at Abraham, who was credited with righteousness because of his faith—yet another reference to Gen 15:6. Only this time Paul would have us note the timing of Abraham's justification. Assuming readers are familiar with the Abraham story, he asks, Under what circumstances was it credited? Was he circumcised or not? In case anyone is stumped, he quickly supplies the answer: He was not circumcised, but uncircumcised.

Paul is pointing out that Abraham was justified in Gen 15 even though he was not circumcised, which did not occur until Gen 17. More than a decade separates these two events, and the implications of this fact are crucially important.10 Paul has just established from Scripture that justification—even for Abraham's biological descendants—has never been tied to circumcision. Even more, he has just demonstrated that Abraham was no different from a Gentile when he was justified by faith! This helps to explain why Paul is so adamant that justification takes place apart from "works of the law" (Rom 3:28).[4]
Now as we have already seen, justification is not a wage paid. It is always freely given to the unrighteous as gift solely on account of their faith in Christ, and this faith, itself, is a gift too! Always! So if anytime we fall out of a state of grace due to mortal sin, it is the free gift of cardiac righteousness that we recieve back through repentance and faith.
Likewise, Abraham did not receive grace as a wage due. It was a gift. Of course, as we will continue to see Catholic theologians argue, we are judged by what we do with the gift. There is a way we can lose this gift if we fail to keep faith OR if we fail to do the required works that should flow out of our receiving our cardiac righteousness. Furthermore, as there are requirements to the New Covenant (the Law of Love John 13:34), there is a strict sense in which we can speak of meriting eternal life after we have been empowered with God's grace to cooperate in keeping the law. The bottom line is that natural man can merit nothing. Only graced-man can merit eternal life, and as Augustine famously said this merit is only in a strict sense (merit de congruo) because it is really just "God crowning His own gifts given to us".
Jimmy Akin – Paul talking about works of the torah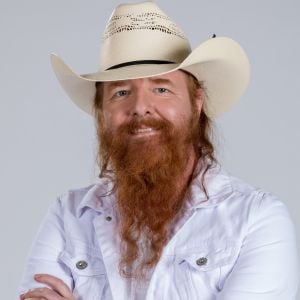 Similarly, Jimmy Akin points out that some Jews saw their adherence to the Old Testament law and their ability to keep this law as the reason why they were adopted into God's family while the Gentiles were not. The New Covenant is different, though. It isn't our adherence to the Torah that gains us access to be in God's family, it is faith in Christ.
"Paul argues that Abraham was justified by faith without works. He does this by offering a common-ground principle, with which he expects his Jewish audience to agree, that "if Abraham was justified by works, he has something to boast about" (Rom. 4:2). This common-ground principle would hold true regardless of how works are interpreted. If the works are acts of personal accomplishment, a person who has been justified by works would have grounds for boasting. "Look what I have done!" such a person would have a right to cry. "See, God, I have justified myself before you!"

Similarly, if the works are, as we maintain, acts done to live in accord with Torah (including its prescriptions for dealing with sin), a person justified by those acts would also have grounds to boast. He could say to a Gentile: "See: I am right with God. I have obtained his favor by living in accord with Torah."

But Paul does not stop at this point. His next comment tells us what kind of works and what kind of boasting are being discussed, for he says that a person justified by works would have grounds to boast, "but not before God" (Rom. 4:2). If the works and boasting Paul was talking about were of personal moral accomplishment, then this last statement would make no sense. A person justified by his moral accomplishments would have grounds to boast in front of God. He could look to God and say, "See, Lord, all of the wonderful things I have done that have earned me my place before you." Therefore Paul is not talking about that kind of boasting or works.

On the other hand, if Abraham was justified by keeping Torah, he could boast of this before Gentiles, yet this would give him no grounds for boasting before God, since Torah, with its prescriptions for dealing with sin, is itself a gift from God.

This reading not only makes the statement intelligible, it suits the common-ground argument Paul is making. Any Jewish person hearing Paul's argument could be expected to say at this point, "Yes. That's obvious. Just because Abraham might have had grounds to boast in front of Gentiles does not mean he had grounds to boast in front of God."

A Jewish person would know that he, like any person, must adopt an attitude of humility, not boasting, before God. As the prophet says, "the LORD requires you … to walk humbly with your God" (Mic. 6:8). This would strike a pious Jewish individual as obvious.

By contrast, Paul's opponents thought they were put right with God by Torah, and in this they were mistaken. Their boasting was thus misplaced."[5]
Matthew Levering
Next up, we have Matthew levering on Romans 4. Levering is going to highlight that through faith we gain access to the sanctifying grace that leads to cardiac righteousness. A key text to keep in mind for this discussion of internal grace comes in Romans 5:
Romans 5:1–5 ESV

Therefore, since we have been justified by faith, we have peace with God through our Lord Jesus Christ. Through him we have also obtained access by faith into this grace in which we stand, and we rejoice in hope of the glory of God. Not only that, but we rejoice in our sufferings, knowing that suffering produces endurance, and endurance produces character, and character produces hope, and hope does not put us to shame, because God's love has been poured into our hearts through the Holy Spirit who has been given to us.
Levering, again, highlights that no works can bring us into adoption into God's family and earn us cardiac righteousness.
Paul emphasizes the fact that this justification is a gift. No "works" or "works of the law" justify us in the sight of God or merit the gift of justification. It is simply God's gift. We must get away from thinking that if we do X or Y, we will be just in God's sight. Rather, we can only be just in God's sight when by faith we are united to Christ, since Christ alone pays the penalty of our sin and cleanses our guilt. Paul emphasizes that just as God ultimately manifested his righteousness through Christ (rather than through the Torah), so also our righteousness depends upon union with Christ rather than upon practicing Torah. This union comes about through faith, not through any works: "A man is justified by faith apart from works of the law" (Rom 3:28).

In Paul's view, the Torah itself testifies to the fact that justification comes not from obeying Torah but from God's sheer gift to the one who has faith. Thus, the man from whom God's covenantal people descends, Abraham, "believed God, and it was reckoned to him as righteousness" (Rom 4:3; cf. Gen 15:6). Abraham was made just in relation to God by an act of faith in God's promises. All Abraham had to do was to believe God. God did not owe Abraham anything, and yet when Abraham believed, God accepted Abraham as just in the sight of God. Paul spells out the implications of this fact for our understanding of justification: "Now to one who works, his wages are not reckoned as a gift but as his due. And to one who does not work but trusts him who justifies the ungodly, his faith is reckoned as righteousness" (Rom 4:4–5). Abraham simply trusts or believes the promises of God, and that suffices for the forgiveness of sins and for being reckoned righteous in the sight of God.

Why is it that God has chosen to accomplish the justification of his people through faith in Christ rather than by enabling them to obey the Torah perfectly on their own? Paul answers that it is God's desire to underscore justification's nature as a pure gift (or grace), rather than something that humans can accomplish without God. Paul emphasizes that the center of this gifting is Christ: "Therefore, since we are justified by faith, we have peace with God through our Lord Jesus Christ. Through him we have obtained access to this grace in which we stand, and we rejoice in our hope of sharing the glory of God" (Rom 5:1–2). Paul goes on to observe that Christ did not redeem us due to any worthiness of our own, but rather redeemed us as a sheer gift of divine love: "God shows his love for us in that while we were yet sinners Christ died for us" (Rom 5:8).[6]
We are changed in justification. We receive the Holy Spirit and His love (virtue of charity) in Rom. 5:5. We are under grace in Romans 6:14.
Does anything change in us when we are justified by faith? We are no longer enemies of God. Christ's death has reconciled all humans to God, and in faith we embrace our new status of friends of God. Are we still "sinners"? If the meaning of "sinners" is "humans not related justly to God," then we are no longer sinners, since in Christ we are related justly to God. But Paul says more than this, because he indicates that the justified person has been transformed by the indwelling Holy Spirit. He states that "God's love has been poured into our hearts through the Holy Spirit who has been given to us" (Rom 5:5). Paul argues that although our justification is unmerited, in Christ we have "died to sin" (Rom 6:2) and have been "freed from sin" (Rom 6:7). Paul knows that we will still be tempted to sin, but he argues that "sin will have no dominion" over us, since we live "under grace" (Rom 6:14). He goes on to tell believers that "you are not in the flesh [enslaved to the passions of the flesh], you are in the Spirit, if the Spirit of God really dwells in you. Any one who does not have the Spirit of Christ does not belong to him" (Rom 8:9). Since the Spirit dwells in us, we are headed toward eternal life in and with Christ rather than toward death (which is "the wages of sin" [Rom 6:23]). As Paul explains, "Now that you have been set free from sin and have become slaves of God, the return you get is sanctification and its end, eternal life" (Rom 6:22). Paul insists that we "have received the spirit of sonship" that makes us "children of God, and if children, then heirs, heirs of God and fellow heirs with Christ, provided we suffer with him in order that we may also be glorified with him" (Rom 8:15—17).

For our purposes here, the fundamental theological question consists in how to understand the relationship between being "justified by faith," being "set free from sin," receiving "the spirit of sonship," and receiving "the Holy Spirit who has been given to us." Granted that justification comes through faith and is God's utterly free gift to sinners rather than something that we can merit, does the movement of justification change our hearts so that, due to the indwelling Spirit who fills us with love, we are made truly just and not merely imputed to be just?[7]
Again we see the connection to the Old Testament and Eziekel 36 that we receive cardiac righteousness in justification.
In the Old Testament, God promises that he will change the hearts of his people, Israel. Through the prophet Ezekiel, the Lord promises,

I will sprinkle clean water upon you, and you shall be clean from all your uncleannesses, and from all your idols I will cleanse you. A new heart I will give you, and a new spirit I will put within you; and I will take out of your flesh the heart of stone and give you a heart of flesh. And I will put my spirit within you, and cause you to walk in my statutes. (Ezek 36:25–27)

This passage suggests that God's act of justifying his people, of cleansing them from their sins, will transform their hearts and interiorly change them. Similarly, in promising through Jeremiah the "new covenant" (Jer 31:31), in which God "will forgive" the people's sins (Jer 31:34), the Lord says of the renewed Israel, "They shall be my people, and I will be their God. I will give them one heart and one way, that they may fear me for ever, for their own good and the good of their children after them" (Jer 32:38–39). Here too we find the transformation of the heart linked with God's justifying gift of the forgiveness of sins.

Among the first Christians, we see a strong connection between faith, justification, and interior transformation of the heart. The sprinkling with "clean water" prophesied by Ezekiel now takes concrete shape. Those who have been "justified by faith" have become "sons of God," since "as many of you as were baptized into Christ have put on Christ" (Gal 3:24, 26–27). This is the case even though the New Testament makes clear that the temptation to sin still plagues Christians. Just as we would expect from the promise of Jeremiah 31–32, of "one heart and one way," we read in the book of Acts that "the company of those who believed were of one heart and soul" (Acts 4:32) and their love was so strong that "there was not a needy person among them" (Acts 4:34). Similarly, when Barnabas visited the church of Antioch, he "saw the grace of God" embodied in believers who are "faithful to the Lord" (Acts 11:23).[8]
Here, Levering points out that Jesus shows us again and again that those that have recieved cardiac righteousness need to keep His commands. These are conditions set on believers for staying in God's family, for keeping their justification.
If justification through "one Lord, one faith, one baptism" (Eph 4:5) were not accompanied by the Holy Spirit turning our sinful "hearts of stone" into love-filled "hearts of flesh," then Jesus's vision of judgment day would be deeply troubling. In a parable recorded in the Gospel of Matthew, Jesus portrays his coming in glory and the final judgment, in which he will separate the "sheep" from the "goats." The sheep are those who have done works of love. Jesus portrays himself as telling the sheep,

Come, O blessed of my Father, inherit the kingdom prepared for you from the foundation of the world; for I was hungry and you gave me food, I was thirsty and you gave me drink, I was a stranger and you welcomed me, I was naked and you clothed me, I was sick and you visited me, I was in prison and you came to me. (Matt 25:34–36)

If we pair this judgment scene with the risen Jesus's statement in the Gospel of Mark that "he who believes and is baptized will be saved; but he who does not believe will be condemned" (Mark 16:16), it seems clear that justification transforms our hearts so that we are able to undertake works of self-giving love for the poor and oppressed of this world.

In Jesus's Sermon on the Mount, we find the same expectation that justification brings about interior transformation, with the result that justified believers perform works of love. Jesus speaks not solely of faith but of works: "Enter by the narrow gate; for the gate is wide and the way is easy, that leads to destruction, and those who enter by it are many. For the gate is narrow and the way is hard, that leads to life, and those who find it are few" (Matt 7:13). Employing an analogy to fruit trees, he makes clear that those who truly believe in him will do works like his: "Every sound tree bears good fruit, but the bad tree bears evil fruit. A sound tree cannot bear evil fruit, nor can a bad tree bear good fruit. Every tree that does not bear good fruit is cut down and thrown into the fire" (Matt 7:17–19). Even more specifically, he indicates that the profession of faith— even when accompanied by mighty works—will not suffice for salvation, if those who profess faith do not perform works of love: "Not every one who says to me, 'Lord, Lord,' shall enter the kingdom of heaven, but he who does the will of my Father who is in heaven" (Matt 7:21). In faith, we must not only be baptized "in the name of the Father and of the Son and of the Holy Spirit" but also obey all that Jesus has commanded us to do (Matt 28:19—20).

In the Gospel of John, Jesus makes a similar connection between faith's assent and the interior transformation of heart that enables the believer to love. The Gospel of John makes clear both that we do not merit justification—we receive it in faith as a sheer gift— and that justification transforms us from sinners into true children of God. The evangelist states that "to all who received him [Christ], who believed in his name, he gave power to become children of God; who were born, not of blood nor of the will of the flesh nor of the will of man, but of God" (John 1:12–13). Later in the Gospel of John, John the Baptist connects belief with obedience, and thereby connects faith with interior transformation (love): "He who believes in the Son has eternal life; he who does not obey the Son shall not see life" (John 3:36). Those who believe and obey are those who are "born of water and the Spirit" (John 3:3). Newness of life is linked to faith in Jesus's word; for instance, Jesus tells the official whose child is dying, "Go; your son will live," and the official "believed the word that Jesus spoke to him and went his way" (John 4:50).

Like John the Baptist, Jesus in the Gospel of John draws together faith and salvation: "He who hears my word and believes him who sent me, has eternal life; he does not come into judgment, but has passed from death to life" (John 5:24). Yet Jesus clarifies that faith without love is insufficient for a salvific relationship to God. Jesus does so by commanding his disciples not only to "believe … in me" (John 14:1) but also to obey his "new commandment" (John 13:34). Jesus tells his disciples, "A new commandment I give to you, that you love one another; 137 even as I have loved you, that you also love one another" (John 13:34). The love that Jesus's disciples possess comes from God's transformative power for those who believe, not from their own resources. But Jesus insists that "he who believes in me will also do the works that I do" (John 14:12). This is only possible if when we believe in Jesus, our hearts are transformed by the indwelling Spirit so that we love. Indeed, if we do not obey Jesus's command to "keep my words" (John 14:24) by love, we do not truly have the Spirit dwelling within us.[9]
Paul also shows us that we need to keep God's commands if we are in God's family. Faith alone doesn't suffice, then, faith working through love does (Gal 5:6).
At various points in Paul's epistles, the fact that a right relationship with God, rooted in faith, is not possible without love is made clear. This is what Paul means by stating, "If I have all faith, so as to remove mountains, but have not love, I am nothing" (1 Cor 13:2).39The point here is that justifying faith transforms one's heart. Similarly, James's insistence upon the unity of justifying faith and interior transformation fits with what Paul is saying in both 1 Corinthians and Romans. After insisting that believers must follow the commandment to love one's neighbor as oneself, James bluntly states,

What does it profit, my brethren, if a man says he has faith but has not works? Can his faith save him? If a brother or sister is ill-clad and in lack of daily food, and one of you says to them, "Go in peace, be warmed and filled," without giving them the things needed for the body, what does it profit? So faith by itself, if it has no works, is dead. (Jas 2:14–17)

The right relationship to God given by faith in Jesus Christ includes the indwelling Spirit and the transformation of the heart so that we do works of love. James is quite clear. We cannot be justified—in right relationship to God— if we lack the Spirit's promised transformation of our hearts: "For as the body apart from the spirit is dead, so faith apart from works is dead" (Jas 2:26). Abraham's faith, by which he believed God, involved the interior transformation of his heart by which he cleaved to God even above his only son, the son of the covenant (Isaac). Only because of this interior transformation can Abraham be "called the friend of God" (Jas 2:23). James could not be clearer about what is at stake: "You see that a man is justified by works and not by faith alone" (Jas 2:24). This does not mean that faith and justification are not the unmerited gifts of God; of course they are. It means only that, as the Lord foretold through the prophets, the cleansing from sin would be accompanied by a new "heart of flesh." As Paul puts it, "If any one is in Christ, he is a new creation" (2 Cor 5:17).

When we have justifying faith in Christ, the indwelling Spirit is a principle (or cause) of our actions, although our will also remains a principle of our actions. One graced human action can have two principles because the transcendent God is not a competitive cause on the same ontological level as human beings. When we are united to Christ, we receive a share of his Spirit. Paul remarks that "it is no longer I who live, but Christ who lives in me; and the life I now live in the flesh I live by faith in the Son of God, who loved me and gave himself for me" (Gal 2:20). Christ living in us does not mean that our actions become less our own. Rather, it means that our graced actions are both fully ours and fully the Spirit's, who acts through us. As Paul puts it, "Work out your own salvation with fear and trembling; for God is at work in you, both to will and to work for his good pleasure" (Phil 2:12–13). Paul notes elsewhere that "where the Spirit of the Lord is, there is freedom" (2 Cor 3:17), because the Spirit frees us from slavery to sin and draws us into eternal life. Our very body is "a temple of the Holy Spirit" (1 Cor 6:19), who indwells us and enables us to "glorify God" (1 Cor 6:20) by our actions. The Holy Spirit directs our action without thereby depriving us of freedom. In prayer and in our other activities, "the Spirit helps us in our weakness" (Rom 8:26). Paul comments that "in Christ Jesus neither circumcision nor uncircumcision is of any avail, but faith working through love" (Gal 5:6), and Paul adds that "if you are led by the Spirit you are not under the law" (Gal 5:18).

Those who are "in Christ Jesus" and "led by the Spirit," insofar as the Spirit is the source of their acts of love, perform acts that are good and that justly deserve a reward; God rewards his own grace in us.40 In his Sermon on the Mount, Jesus repeatedly describes such meriting. He states, for example, that "when you fast, anoint your head and wash your face, that your fasting may not be seen by men but by your Father who is in secret; and your Father who sees in secret will reward you" (Matt 6:17–18). Likewise, he speaks of a reward for almsgiving and prayer, and in both cases, he concludes that "your Father who sees in secret will reward you" (Matt 6:4, 6). Jesus teaches that if we endure reviling and persecution for his name's sake, our "reward" will be "great in heaven" (Matt 5:12). If we love our enemies, we will likewise have a "reward" (Matt 5:46). Similarly, welcoming prophets and righteous men merits the reward of a prophet and righteous man, and giving a drink of water to one of Jesus's disciples merits a reward (see Matt 10:41—42).41[10]
Paul does in other spots speak of salvation as a wage, so that we see that those who are believers and recieved cardiac righteousness can merit in some sense eternal life. Like Jesus said in Mat 25, Paul likewise says we will all be judged by our works (2 Cor 5:10). We are always given our justifying grace by faith alone, but we are given the reward of eternal life based on if we keep our cardiac righteousness/justifying righteousness or if we throw it away through mortal sin, a failure to do works of love.
Paul too envisions "wages" given to those who labor for Christ, in proportion to their labor (1 Cor 3:8). He anticipates that each person will "appear before the judgment seat of Christ, so that each one may receive good or evil, according to what he has done in the body" (2 Cor 5:10). This does not mean that Paul thinks that anyone should put "confidence in the flesh" (Phil 3:3), as though worldly status meant anything. It means simply that Paul, justified by faith through the Spirit moving within him, undertakes his labors of love so that he might attain the true reward, namely "the prize of the upward call of God in Christ Jesus" (Phil 3:14). In faith, Paul knows that his works of love— accomplished in Christ and through the indwelling Spiritmerit a reward from God. He describes this reward in exalted terms in 2 Timothy 4:7—8, as he approaches his death: "I have fought the good fight, I have finished the race, I have kept the faith. Henceforth there is laid up for me the crown of righteousness, which the Lord, the righteous judge, will award to me on that Day, and not only to me but also to all who have loved his appearing." The "crown of righteousness," eternal life, is given as a reward by "the righteous judge" to those who "have fought the good fight." The eternal reward that Paul expects, the reward that Paul thinks he deserves or merits, is due to him in justice because the indwelling Spirit has acted through him thanks to the atoning blood of Christ in whom Paul has faith.

From certain passages in Romans where Paul is insisting that practicing the Torah cannot justify us, one can see how a strong separation between justifying faith and interior transformation (love) arises. With Paul, I affirm that the grace of justification— the gift of justifying faith—is utterly unmerited and comes as a sheer gift. I affirm that we need do nothing but "repent, and be baptized … in the name of Jesus Christ" in order to be justified or forgiven in God's sight (Acts 2:38). Yet, intrinsic to the grace of justification is the indwelling Spirit and an interior transformation in charity that enables the believer at the very moment of justification to share truly in Christ's righteousness. In addition, the indwelling Spirit acts as a principle of the free actions of the person who depends in faith upon the crucified Christ for salvation. Thus, Paul can affirm that he expects to be given an eternal reward due to him in justice from "the righteous judge" because he has fought the good fight by God's grace. In this sense, due to the indwelling Spirit of Christ, Paul can merit eternal life, not as a reward corresponding to merely human acts but as a reward corresponding to the Spirit's action in and through the believer who is being configured to Christ. In the body of Christ, God crowns his own gifts: all gratitude and praise are owed to God.[11]
Erick Ybarra: natural works never justify but supernatural works do
I think Erick Ybarra (cohost on Reason & Theology YouTube Channel) pretty much sums up perfectly how I feel about Romans 4 here. The key points are that faith is always what makes us righteous before God because it is through faith that we are adopted into God's family and receive sanctifying grace. It doesn't matter what part in Genesis we are talking about with Abraham (Genesis 12, 15, 17, 22). Faith, is an actual grace that comes from God through which God also gives us other real infused graces like sanctifying grace and love inside of us. This cardiac righteousness comes as a gift from God. Works done in a state of grace do earn us merit, because we have the ability to not cooperate with these gifts of God, but it is really God's merit because they are only possible because of the gift of faith and other graces He gives us.
Premise: "if what causes justification in Abraham is anything inhering in himself, then it is a works-justification"

Is that the case?

We know from Romans 2, that this cannot be the case. There, Paul describes the Jew who, although having the Law and being circumcised, breaks the Law. This Jew's circumcision would be profitable if he kept the Law in obedience, but since he breaks the Law, his circumcision is to no avail in that regard. Moreover, the man who is uncircumcised, but who keeps the Law, their uncircumcision is "reckoned" as real circumcision, i.e. he has what outward circumcision was but a mere sign for. The true Jew, therefore, is a not the one who is "outwardly" circumcision, "nor is true circumcision something external and physical. Rather, a person is a Jew who is one inwardly, and real circumcision is a matter of the heart — it is spiritual and not literal. Such a person receives praise not from others but from God." (2:28–29). This inward circumcision of the heart which manifests itself in obedience to the Law of God allows for no boasting before God, but actually nevertheless involves an interior sanctity of righteousness inhering in the uncircumcised Gentiles who keep the Law. So it turns out, after all, that not all obedience performed before God such as Law-keeping is a sign that the obedient person is putting God in debt to him/her, and repaying the reward of life due to the earnings of obedience. So if we turn back to the justification of Abraham, we need not understand the imputation of faith as righteousness as an alien righteousness of which faith is a mere neutral instrument for receiving it. The Protestant wants this "righteousness" to be inhering in Christ alone and legally imputed to others by faith alone. However, if we can see that Paul does not believe that every time real righteousness inheres in the human being (2:28–29) they put God in debt to to save them, then we need not relegate faith as a neutral instrument by which ones receives an alien righteousness. In this way, we can hone in on what it means for Abraham' faith, which inheres in Abraham, to be worthy, in itself, and not merely as instrument, of being calculated as righteousness. Does Paul indicate this explicitly anywhere in the text? He sure does:

"For this reason it depends on faith, in order that the promise may rest on grace and be guaranteed to all his descendants, not only to the adherents of the Law but also to those who share the faith of Abraham….in the presence of the God in whom he believed, who gives life to the dead and calls into existence the things that do not exist. Hoping against hope, he believed that he would become the father of many nations, according to what was said, 'So numerous shall your descendants be'. He did not weaken in faith when he considered his own body which was already as good as dead…or when he considered the barrenness of Sarah's womb. No distrust made him waver concerning the promise of God, but he grew strong in his faith as he gave glory to God, being fully convinced that God was able to do what he had promised. Therefore his faith was reckoned to him as righteousness" (v 16–22)

That last sentence wraps up this section. After explaining how Abraham (1) did not weaken in faith, (2) did not waver concerning the promise, but (3) grew strong in his faith and (4 ) gave glory to God while (5) hoping against hope, Paul then believes that such interior commitment to God constitutes real righteousness before God, and so it was counted to him as such.

But does not this return us right back to the problem of the human being working for his justification, and therefore subjecting God to being in debt to save Abraham?

Not if we understand that, for Paul, faith itself is a gift of God ordered unto the full experience of interior salvation. Trying to obey the Torah in order to be perfect and be righteous before God might be the human being working to subject God in debt to save him or her (Phil 3:8–12), but not Abraham's persevering faith. Making sure you are circumcised outwardly might be an attempt to make a quick debt on God's account to save you, but not Abraham's hoping in the promise. For Paul, having Abraham's faith is nothing short of the supernatural top-down operation of God from heaven. The Jews seek for signs in order to believe, and the Greeks want their body of religious content to make them wise (in a worldly sense), but none of that seeking and striving amounts to anything in the eyes of God. Rather, it is the faith which hears the message of the Cross of our Lord Jesus and submits to Him as Lord and Savior. This faith, as 1 Cor 1–2 teaches us, is a gift given in order to draw the human being to God through Christ. Moreover, notice how it is not faith understood as mere mental assent which forms the basis of it being imputed as righteousness, but it is faith which was formed by a persevering hope unto the end, which must also imply that love or charity is also forming Abraham's faith in God. This is why Paul says in Galatians that "in Christ, circumcision nor uncircumcision avails anything, but faith working through love" (Gal 5:6). That is a one sentence description of what Paul here is speaking of in Abraham's life. In this way, we can account for Abrahm's justification in Genesis 15 being something which takes place many years after his initial conversion, but which still retains the grace vs. works principle. No matter how far into one's obedience to God they go, justification before God is always by grace through faith working through love. This is because the true Jew, which Abraham our Father was, is not only who is merely outwardly circumcised, in the flesh, but is one inwardly circumcised in the heart, whose praise is not from men but from God. Isn't that precisely what Paul means when he says "..for we are the circumcision, who worship in the Spirit of God and boast in Christ Jesus and have no confidence in the flesh" (Phil 3:3) Is this worship of God in the Holy Spirit an attempt to subjugate God in debt to save us? Absolutely not, for Paul says right afterwards that his boast is in Christ, not Himself, and that his flesh gives him nothing! In the same way, Abraham's faith in Genesis 15, which holds fast to God's promise, is an act of worship in the Holy Spirit which is formed by love and hope, and is thus worthy of the accreditation as real righteousness, but yet it is not a works-justification in the sense that Paul wants to exclude. Paul is trying to say that nothing in Abraham's flesh, where he can produce something from his own human nature in order to subject God in debt, can bring him to God. But those supernatural endowments from God upon Abraham, namely, the three theological virtues of faith, hope, and love, can produce a real ontological standing before God which involves being a righteous human being. Abraham, in himself, without any supernatural endowments of these virtues, is the "ungodly" man who needs the virtue of faith infused into him, and thus to become "just".

Paul gives us further evidence as we continue in Romans 4:

"So also David speaks of the blessedness of those to whom God reckons righteousness apart from works: Blessed are those whose iniquities are forgiven, and whose sins are covered; blessed is the one against whom the Lord will not reckon sin"

Paul reads Psalm 32 and sees David describing the gift of the remission of sins, and deduces from it the imputation of righteousness apart from works. Is this not mere acquittal, rather than real righteousness inhering in the penitent? If we can here define "righteousness" as a state of being in God's favor, then nothing in the text would exclude the idea that an interior repentance is necessary for obtaining the state of forgiveness, i.e. the state of justification before God. In that case, the will of the human being is making a move toward God in contrition, remorse, and godly sorrow. This is the soul moving towards God in a manner which pleases Him. Paul unpacks what this really looks like elsewhere:

"Now I rejoice, not because you [Corinthians] were made sorrowful, but because your sorrow led to repentance; for you felt a godly sorrow, so that you were not harmed in any way by us. For godly sorrow produces repentance that leads to salvation and brings no regret, but worldly sorrow produces death. For see what earnestness this godly sorrow has produced in you, what eagerness to clear yourselves, what indignation, what alarm, what longing, what zeal, what punishment! At every point you proved yourselves in this matter." (2 Cor 7:9–11)

Since Paul is speaking of David's sorrow after his sinning with Bathesheeba (that is what Psalm 32 is – his Psalm of repentance), we may grant that this context involves a sinners transition from the state of sin to repentance, and so the absence of works is a given. Even though, there is also no "works" to be given by the penitent David even when his interior repentance is deemed to be an authentic measure of holiness and righteousness because, as we observed above, the heart circumcision that God performs is from first to last an act of grace through faith, and situates the man in no place to boast in himself.[12]
I fully realize that Lutherans will typically say that any works that are done with salvation as a reward must put God in debt to humans, thus contradicting what Paul is saying in Romans 4. This type of objection misses the point, though. Works done after we have received the gift of cardiac righteousness don't put God in debt to us because they are done by God's gift. We have nothing to boast about when our supernatural abilities are all from God. This is how we can get the both/and reading of Paul in Romans 4 excluding circumcision specifically as an outward work, but still speaking of an internal cardiac righteousness that comes as a free gift apart from all works done by man in his natural state (and also fallen man who is still in a state of original sin).
But the Lutheran might retort, "Ah, Erick, this is simply just another way to allow for justification by works through the back door. St. Paul's trying to exclude human works altogether and you bring them back in by re-defining faith as somehow inclusive with virtues that are pleasing in God's sight…bringing the human subject right back into the picture as the producer of good works".

But this would be a mistaken interpretation. For St. Paul, the life of "faith working through love" (Gal 5:5) is not something for which anyone can boast in his flesh (Rom 4:3–4). St. Paul contrasts "faith working through love" with worthless "circumcision or uncircumcision" (i.e. works for which one might boast). If the Lutheran wanted to suggest that faith working through love were something that Abraham could have boasted of in his flesh, they will have far too many other passages in the New Testament that directly clashes with this. Faith working through love is a result of God's grace re-creating the human to be a new creation , renewed in the image of God (i.e. thus circumcision nor uncircumcision avails for anything, but only a new creation). Earlier in the letter of St. Paul, he describes the heart-circumcision (Rom 2:28–29) whereby the Spirit infuses into the human being a new heart intent on heart-deep obedience as an attribute which owes its cause to God rather than natural human works: "For he is not a Jew, which is one outwardly; neither is that circumcision, which is outward in the flesh: But he is a Jew, which is one inwardly; and circumcision is that of the heart, in the spirit, and not in the letter; whose praise is not of men, but of God." Therefore, the presence of the infused virtue of a soul disposed towards God in charity is not a performance of man for which God is put in debt to repay him with the wages of justification. It is the opposite.

All that St. Paul is excluding from Romans 4, then, are natural works performed in order to earn justification before God. Thus, when God infuses faith, hope, and love into the soul, these are gifts from heaven that make us righteous in God's sight by His own unmerited grace. So we aren't bringing natural good works in order to achieve justification before God back into the picture, but are rather showing that faith, rather than works, can be credited as righteousness when it is formed by the charity and hope that God supernaturally infuses into the soul. This especially is meant to convince the Jew that the Gentile Christians are fully justified even though they aren't circumcised, nor adhereing to all the laws of the Sinai covenant.

And therefore, even in the post-conversion stage of Abraham's life, he can be found freshly putting his faith in God's promise (Gen 15:6), and his faith is thereby accredited as righteousness, even with no associated work performed (for the presence of infused virtues is itself not a work, per se), simply because that faith is formed by the disposition of the virtue of love and hope, both which order the soul unto God. I think that Lutherans suppose that Catholics must think that working activity in the form of outward obedience must be involved for God to reckon faith (informed by charity & hope) as righteousness, but no outward work is necessary. It would be enough for the act of believing, with no other obedience included, when that act is formed by the disposition of charity (which is not a work, per se), to suffice as a calculated possession of the quality of righteousness.[13]>
Next, we will move back to exploring more about what the nature of this sanctifying grace is.
Romans 2:28–29 (ESV)
28 For no one is a Jew who is merely one outwardly, nor is circumcision outward and physical. 
29 But a Jew is one inwardly, and circumcision is a matter of the heart, by the Spirit, not by the letter. His praise is not from man but from God.